Matt Thoene - Senior Vice President, Global Operations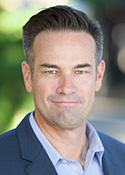 Matt Thoene currently serves as Senior Vice President of Global Operations for Uptime Institute, the global data center authority. In his role, Thoene provides senior level leadership, developing and improving sales processes, systems, procedures, strategic leadership, and support. He provides global management and supervision of the Managing Directors and their teams.
Thoene is a veteran of the telecommunications industry with extensive experience and progressive responsibility growth across his roles in sales and engineering, sales management and training for such companies as KIO Networks, Aap3, AT&T, SBC, Colo.com, Verio, and ATMnet.
---