Mark Harris - Senior Vice President, Marketing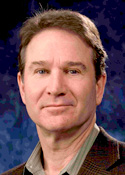 Mark Harris serves as the Senior Vice President of Marketing for Uptime Institute. Mark has been driving data center innovation for more than 25 years in a wide range of market segments including facilities, computing, storage, security, and networks. Mark is a regular contributor to trade publications such as Mission Critical Magazine, Processor.com and Data Center Dynamics Focus.
Prior to joining Uptime Institute, Mark held senior sales and marketing roles with Pluribus Networks, Nlyte Software, Server Technologies, Cabletron Systems, Netscaler and Digital Equipment Corporation.
---