CBRE's Integrated Data Center Operations Services Enhanced by Operational Risk Assessment
CBRE offers the industry's only fully-integrated data center operations program, providing clients with turnkey solutions that maximize reliability and uptime, increase financial visibility and reporting, and significantly reduce OPEX and CAPEX costs.
Now CBRE customers can also include Uptime Institute's Management & Operations Assessment to assure operational risk is well understood and proactively managed.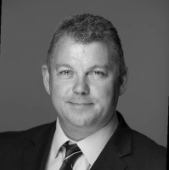 "Our data center customers look to CBRE to proactively offer the means to reduce their risks associated with delivering business services. In response, we sought out the industry's most respected provider of data center risk assessment to become an integral part of our risk management solution. By adding Uptime's assessment services to our own operational offerings, we enable our customers to take a strategic approach to IT."

Mike Doolan, CBRE Data Center Solutions Chief Reliability Officer
Contact Us
Have questions or need help? Fill out the form and we will follow up with you right away.
CBRE operates and maintains all physical assets within a data center on behalf of its owners, occupiers, and investors by providing mission-critical engineering, IT services, infrastructure facility management, and capital project support. They build highly-trained and motivated teams that deliver the lowest risk profile in the industry, offering their clients peace of mind to focus on corporate strategy and growth. By partnering with Uptime Institute, CBRE offers the industry's most respected and comprehensive assessment of the operational plans, practices, and strategies to assure business capacity continues as expected across a wide range of operational conditions.
With Uptime Institute's
M&O Stamp of Approval
as part of CBRE's portfolio of services, the risks associated with operations can be quantified through the learnings of over 20 years of site visits at critical facilities around the world.
Uptime Institute has translated these observed and proven best practices to help data center owners and operators introduce consistency, transparency, and reliability into their management and operations processes. CBRE customers that engage in the M&O program will find that they are simply more prepared to meet the challenges of everyday situations.
Uptime Institute's Management and Operations Stamp of Approval
Human error and process inconsistency are responsible for a majority of all data center incidents. In fact, bad operational practices are 500x more likely to negatively impact a data center than any other failure. The
M&O Stamp of Approval
is a holistic assessment of staffing and organization practices that reviews facility maintenance, operational activity, management, and planning to validate alignment with business objectives of risk reduction, reduced downtime, and operational efficiency. Learn more and explore the list of sites that have been awarded the
M&O Stamp of Approval
by Uptime Institute.
Three Tenets of Operational Success for CBRE's M&O Subscribers:
Establish Consistency Across Portfolios
Driving consistency and operational excellence across a portfolio of data centers are exponentially more difficult than managing just one. Technical and organizational complexity multiplies as you move to multiple sites, regions, and countries where codes, cultures, and climates differ. Our M&O program understands these challenges and provides a framework to address them with consistent, repeatable processes.
Reduce Incidents of Human Error
Uptime Institute analysis of 20 years of abnormal incident data from its clients showed that human error is to blame for more than 70% of all data center outages. Our M&O program through CBRE helps you create a better process and drive collaboration to establish better communication across levels and departments, resulting in more robust procedures, more consistent behaviors, and the adoption of industry best practices in your team.
Drive Continuous Improvement
Operational excellence is in large part about maintaining discipline and consistency over time and constantly adapting to changes in the environment. Our M&O program helps critical facility teams align their practices around operational excellence, providing them with the process, procedures and industry best practices that scale across groups, departments, and cultures to create discipline and a culture of continuous improvement.
Key Behaviors of The M&O Assessment for CBRE Clients
Laying the blame of human error on front-line operators ignores the influence of upstream decisions, resource allocation, and organizational culture. That's why the M&O Assessment takes a holistic view that covers multiple criteria in five categories: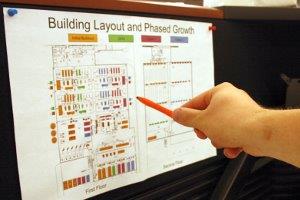 Planning, Coordination and Management
Assessment of documented site policies, financial processes, reference library of site and process documentation and a capacity management plan.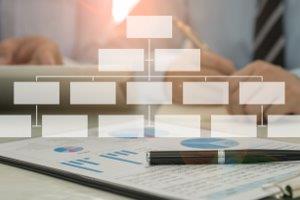 Staffing and Organization
Assessment of staffing plan and processes, documentation of qualifications by role and documentation around organizational charts and escalation paths.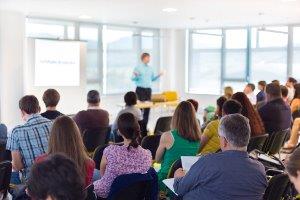 Training
Assessment of staff training plans around methods of procedure (MOPs) including standard operating procedures (SOPs) and emergency operations procedures (EOPs).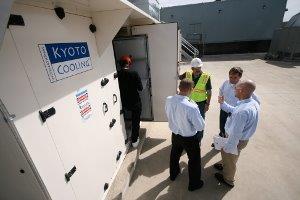 Operating Conditions
Assessment of operating set points and load management procedures in the facility.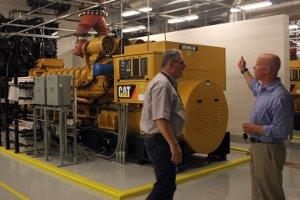 Maintenance
Assessment of maintenance plans and procedures including vendor support plans, predictive and deferred maintenance, life-cycle planning for equipment and facilities and failure analysis programs.
CBRE's Integrated Data Center Operations Program
Uptime Institute is proud to join CBRE's Integrated Data Center Operations program, part of CBRE Data Center Solutions. The organization's goal is to maintain the mission critical engineering and infrastructure facilities that are essential for business continuity, particularly where system or process failure would have a major impact on revenue and reputation.
To learn more about this program, visit CBRE's
website
.