Improve operational efficiency and reduce outage risk with optimized accredited data center training solutions. Uptime Institute's educational program offers complete fundamental and practical knowledge to industry professionals of all levels.


April 26-27, 2018
(courses vary by date)
Venue Details Coming Soon
Courses included at this event: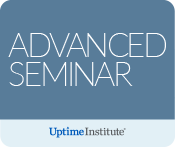 Advanced Seminar 1: Advanced Mechanical and Tiers
Provides advanced instruction on complex mechanical design challenges and Tier solutions, including technical aspects of capacity component selection, load consideration, configuration and redundancy, controls, and power sources based on Tier objective.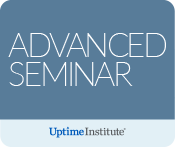 Advanced Seminar 2: Advanced Principles in Critical Facility Management
Provides advanced instruction about expanding the concept of management and operations beyond individual sites to encompass a holistic approach to a portfolio of critical facilities.