As you know, the data center landscape is highly competitive and constantly changing.
Investing in accredited tier training from Uptime Institute helps to increase the knowledge base of your team, improve operational efficiency in your organization and reduce business risk by adhering to best practices in data center design, management and operations.
We invite you to register for our upcoming accredited tier training courses in Bangkok, Thailand in August, 2017.
---
When: August 1-3, 2017
Where: Bangkok, Thailand
---
Courses included at this event: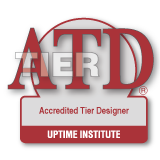 Accredited Tier Designer (ATD)
Targets design professionals focused on Tier-based design & Tier topology best practices.
View the roster of past ATD graduates
Best Suited For:
Engineers-of-Record
Design-Build Team Senior Project Managers
Project Owners' Senior Engineering Representative
Licensed Professional Engineers with a design management role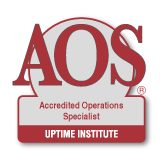 Accredited Operations Specialist (AOS)
Targets facility operations and maintenance professionals focused on operations, staffing and maintenance best practices.
View the roster of past AOS graduates
Best Suited For:
Critical facility operators
Professional Operations Managers
Data Center Facility Managers
---
Unable to attend our Bangkok session? Visit the Uptime Institute Course Calendar to learn about other courses coming up in your area.