Uptime Institute Symposium

After 10 successful years of Uptime Institute Symposium in the US, we are proud to announce that we are taking Symposium to the world. Going forward, we will host Symposia in multiple locations, such as Symposium: China and Symposium: Middle East. In-region events will better respond to both market-level and global industry challenges, as well as ensure broader participation.

In recent years, up to a quarter of Symposium delegates traveled to the US to participate in the event; delegates from over 30 countries in 2015 alone.

Furthermore, over the past two years, we have hosted more than a dozen invite-only Leadership Conferences in 10 countries. The international audiences in attendance at Symposium, and our over-subscribed Leadership Conferences, have proven the need to host larger events outside the US to help Infrastructure Leadership and Operations stakeholders around the world to improve the performance, efficiency and reliability of their business critical infrastructure-while avoiding indecisiveness.

We look forward to returning the Symposium to the US in 2017, with familiar and favorite components, as well as enhancements.

Please note the Data Center events of our sister division, 451 Research. 451 Research will launch the Datacenter Executive Summit in New York on 8 November 2016. Furthermore, 451 Research will build upon and grow its London-based Datacentre Executive Summit on 20 October 2016. At both events, Uptime Institute leadership and content will play a notable role.

Stay tuned for our 2016 event calendar.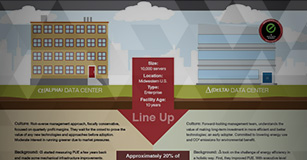 Infographic: A Tale of Two Data Centers
Every data center management choice produces a result. See two contrasting scenarios play out over time: keeping comatose and underutilized servers running, or beginning an audit and decommissioning initiative today. Learn how you can save millions and be a real world success story.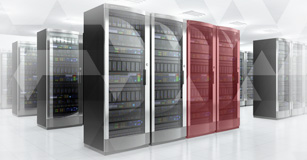 Comatose Servers Are Costing You Money
The Savings Calculator lets you input data specific to your environment to get a quick approximation of the results you can expect by decommissioning your comatose servers.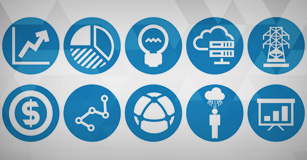 DCIM Market Overview and Procurement Strategies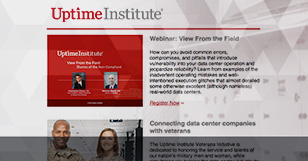 Subscribe to INSIGHTS Newsletter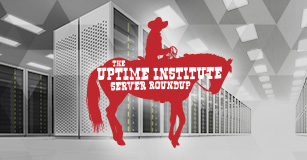 Server Roundup Details
Since launching this contest in 2011, participants in Uptime Institute's Server Roundup competition have removed 40,000 physical units of obsolete server hardware.
Learn more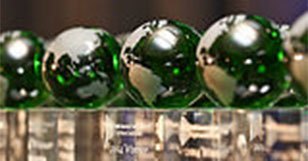 2015 Winners
Uptime Institute proudly announces the 15 winning projects in the second annual Brill Awards for Efficient IT.
View Winners