As you know, the data center landscape is highly competitive and constantly changing.
Investing in accredited tier training from Uptime Institute helps to increase the knowledge base of your team, improve operational efficiency in your organization and reduce business risk by adhering to best practices in data center design, management and operations.
We invite you to register for our upcoming accredited tier training courses in Sao Paulo, Brazil in October, 2017.
---
When: October 3-6, 2017 (dates vary by course)
Where: Blue Tree Premium Verbo Divino Hotel. Sao Paulo, Brazil
---
Courses included at this event: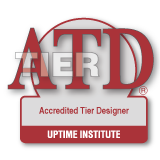 Accredited Tier Designer (ATD)
Targets design professionals focused on Tier-based design & Tier topology best practices.
Best Suited For:
Engineers-of-Record
Design-Build Team Senior Project Managers
Project Owners' Senior Engineering Representative
Licensed Professional Engineers with a design management role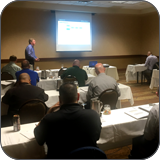 Advanced Seminar 1: Advanced Mechanical and Tiers
Targets individuals with existing Uptime Institute Accreditation focusing on topics of loads and capacities, specialized cooling technologies and multi-tier considerations.
Course will provide advanced instruction on unique or complex mechanical design challenges and Tier solutions, including technical aspects of capacity component selection, load consideration, configuration and redundancy, controls, and power sources based on Tier objective. Instruction will cover typical cooling shortfalls submitted for Tier Certification, as well as an overview of Tier Certification expectations.
---
Unable to attend this session? Visit the Uptime Institute Course Calendar to learn about other courses coming up in your area.