Membership is Strategic
No one understands the demands and challenges of running a high-reliability data center quite like the people who do it every day.
Uptime Institute Membership is the premiere community of end-user professionals responsible for the development, management, and operation of data center infrastructure and systems.
Join us as a Guest
Fill out the contact form below and one of our Membership administrators will follow up with you right away about how you can participate in an upcoming Membership event.
Driving Measurable Results For the World's Leading Brands
Acxiom
Allinfnt Finance and Technology Development Co., Ltd.
Allstate
AT&T
Bayer U.S. LLC
The Boeing Company
BMO Financial Group
Bradesco
Capital Group Companies Global
CGI
Chesapeake Energy
China Mobile
China Welfare Lottery
Colt Technology Services
Compass Datacenters
Cyxtera
Deere & Company
Department of Veterans Affairs
Depository Trust & Clearing Corporation
DigiPlex
Digital Realty Trust
Entel S.A. Chile
Equinix do Brasil
e-shelter
FannieMae
Fastweb
Fidelity Investments
First Citizens Bank
Fujitsu Services Limited
Green Mountain Data Centre
Highmark
Huawei
ING
Iron Mountain
Itau-Unibanco
JPMorgan Chase
Kaiser Permanente
LuxConnect
McKesson
Mentor Graphics
Mobily
Morgan Stanley
Nationwide
New York Stock Exchange
RagingWire Data Centers
RBC Financial Group
Sabey Data Center Properties
Saudi Aramco
Société Générale
SoftLayer Technologies, Inc.
Sun Life Financial
T5 Data Centers
Target
TD Bank
Thomson Reuters
Turk Telekom
UniCredit Group
United Airlines
United Parcel Service
UnitedHealth Group
US Bank
Verizon
VIRTUS Data Centres
Visa, Inc.
Wells Fargo
Decrease Downtime
Member organizations experience up to 50% fewer downtime incidents, each with significantly shorter duration, than the industry at large. Our Members build data center best practices into their personal DNA and share their acquired experiential knowledge with the organization's entire staff.
Reduce Costs
Our Members drive a culture of operational excellence and efficiency in their facilities, informed and reinforced through multiple in-person and online events throughout the year. Operational costs decrease as efficiency and operational excellence becomes standard operating procedure in your data center.
Access the Experts
The Membership provides you with access to Uptime Institute's Intelligence Team and global consultant network, along with hundreds of other members just like you. We can get you answers to tough questions from the world's most knowledgeable data center experts, quickly.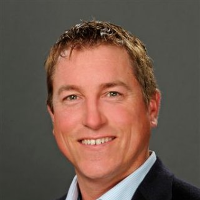 The key to the Membership is the sharing - an area where people can let their guard down, and have honest conversations about the challenges of mission critical and what goes on in those environments.
Chris Crosby, Founder & CEO, Compass Datacenters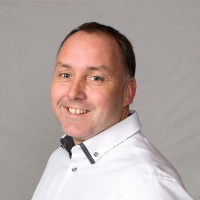 The
Membership
material is technical and is directly related to what we're working on in our daily business, so the impact is huge in regards to what we can use back at home, in our own companies.
Ole Sten Volland, CTO/Site Manager, Green Mountain AS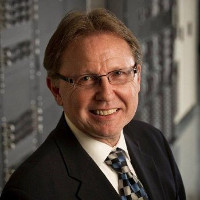 We've been Members for quite a few years and we've always found it very beneficial. They are always trying to keep it up to date and get to a little bit broader market and that's been very helpful. We've enjoyed being a part of it. We've found it good for our company.
John Ford, Vice-President, Sabey Data Center Properties
The Premiere Community of Data Center Experts
Listen to our customers describe the value they get from being part of the Uptime Institute Membersip.
Exclusive Benefits with the Uptime Institute Membership
Semi-annual events in your region with expert presentations and rich networking opportunities.
Semi-annual events in your region with expert presentations and rich networking opportunities.
Membership Conferences

Held twice annually in each global region, conferences facilitate rich networking, discussion, and information sharing. You'll enjoy member presentations, Uptime Institute expert content, and select guest speakers.
Peer-to-Peer Networking

Access the largest and most influential peer-to-peer community of data center professionals. Members come together for meaningful peer-to-peer interaction in a safe forum for knowledge exchange - free from the influence of vendors or other issues and concerns.
Discussion and information sharing with peers at Membership Conferences and in the online community, Inside Track.
Uptime Institute's online, global peer community for Data Center and IT Professionals.
Inside Track

Tap into the collective wisdom and experience of Uptime Institute's global peer community for Data Center and IT Professionals. Submit questions to other Members, download exclusive Uptime Institute Intelligence reports, and access a wealth of polling and benchmarking data to understand how your organization compares to your peers and industry leaders around the world.
Data Center Site Tours

Invitations to exclusive in-depth site tours of technologically advanced data centers — not generally open to the public. You'll learn from behind-the-scenes facility access and detailed follow-up discussions with the site team about issues, innovations, and best practices.
Members-only in-depth site tours of advanced data centers.
Access to the industry's largest repository of real-world incidents and outages.
Abnormal Incident Reports Database

Exclusive access to the industry's largest repository of abnormal incident reports collected over more than 20 years. The AIRs database enables users to quickly find root causes and establish performance expectations when deploying specific equipment or implementing new processes.
Benchmarking and Surveys

Benchmarking resources include surveys, profiles, and annual comparison reports covering a range of performance data, including uptime effectiveness and costs. These reports provide quantifiable data from the best in the business to support your operational efforts and let you assess where your data center stands in relation to industry norms.
Industry benchmark & survey data allows you to assess where your data center stands in relation to your peers.
Personalized service to help you get the most from your Network membership.
Dedicated Membership Liaison

Benefit from personalized service to make the most effective use of membership resources, connect to premiere Members, and access Uptime Institute specialists relevant to your areas of concern. You'll also receive up to four hours of consulting time.
Continuing Education Credits
Uptime Institute Membership meetings are accredited by
The CPD Standards Office
and qualify for continuing education credits to help members earn and maintain professional certifications.

Earn continuing education credits at Network meetings to maintain professional certifications.
---