2019 Data Center Industry Survey Results
---
The Uptime Institute 2019 data center survey is the largest and most comprehensive in the industry. The findings discussed in this report reveal what owners and operators around the world are thinking, doing and planning in the areas of efficiency, resiliency, workload placement, climate change, staffing, and new technology adoption.
Watch the Webinar
Listen to the Uptime Institute Intelligence team discuss the 2019 Data Center Industry Survey Results in detail in our on-demand webinar recording.
Major themes in the 2019 survey results include:
Industry continues to struggle in managing complexity of hybrid infrastructure
Increase in proportion of customer outages related to network and software failures
Still a strong dependence on privately-owned or operated enterprise data centers
IT workloads continue to move to cloud and SaaS providers
Enterprise data center capacity increasing, but colo and cloud capacity increasing faster
Lack of visibility, transparency and accountability are key roadblocks to further cloud adoption
Outages are increasingly spanning multiple data centers as users adopt hybrid infrastructure
Industry continues to struggle with staffing, finding it hard to hire and retain qualified staff
NOTE:
This report is an excerpt of a comprehensive report available to Uptime Institute Network Members. Members of Uptime Institute Network experience fewer disruptions, lower costs of operations, reduced unplanned downtime and can defend their IT choices.
Data center owners and operators can learn more about Uptime Institute Network and request guest access here:
https://uptimeinstitute.com/ui-network/request-guest-access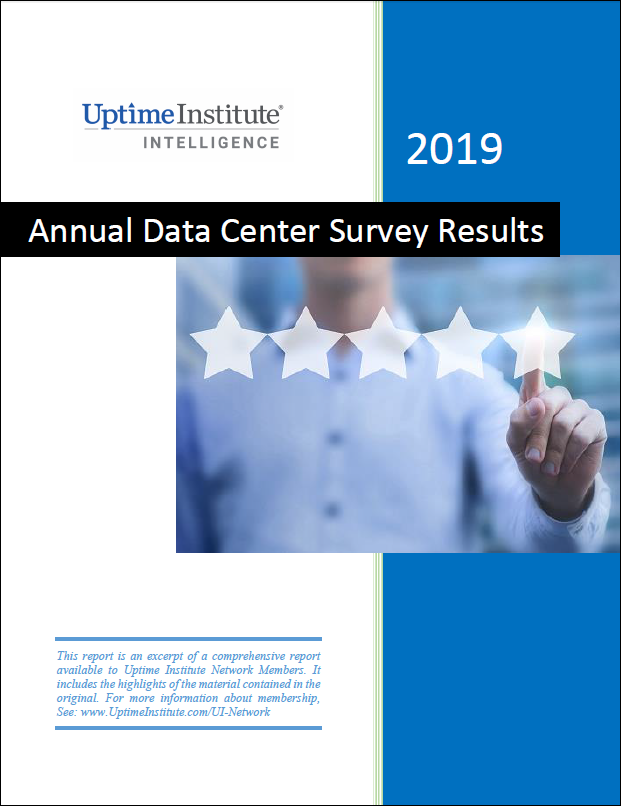 Download the Report
Fill out the contact form below to download the report.
---