Certifying Your Foundation for Digital Business
To design, manage, and operate the critical infrastructure your business depends on, you need the most authoritative, evidence-based, and unbiased guidance.

Uptime Institute has certified over 1000 leading data center facilities worldwide for design, construction, management, and operations - serving as our client's trusted partner in ensuring their facilities and operations meet key business objectives.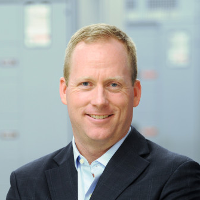 "The Uptime Institute is validation of the processes, the controls, the training program, our team, everything that we have put into place to become the best data center operators in the business. It's a benchmark against other data center operators and that was the main initiative and drive for achieving M&O Certification and committing to M&O Certification across the portfolio."
Mike Casey, President, T5 Facilities Management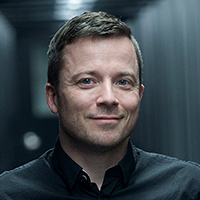 "

IT is a vital part of the operation of a modern health system so that patients can be treated in a timely and proper manner and have their health data safely stored. We are therefore immensely proud that we have become part of the exclusive club of only 41 companies in the world to achieve the Uptime Institute Tier IV Certification.

"
Klaus Larsen, CIO, Region Nordjylland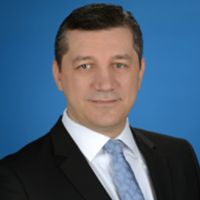 "Uptime Institute provided us with the vision to achieve best in class standards. With their partnership, İşbank attained the first Uptime Institute Tier IV constructed facility certification in Turkey for its state-of-the-art 38,500 square meter data center in Istanbul along with recognition for excellence for infrastructure and sustainable operations."
Önder Ayan, Data Center Manager, İşbank, Turkey
Contact Us
Fill out the contact form below and we will follow up with you right away.
Driving Measurable Results For the World's Leading Brands NEXTDC
Asia Pacific
Ascenty
Latin America
Rogers Data Centres
North America
LuxConnect
Europe
Sonda
Latin America
Interxion
Europe
Involta
North America
T5 Data Centers
North America

Huawei
Asia Pacific
Fujitsu
Asia Pacific
Nomura Research Institute
Asia Pacific
LinkedIn
North America
TOTVS
Latin America
Salesforce
North America
PayPal
North America
Lenovo
Asia Pacific

Etisalat
Middle East
Turkcell
Europe
Entel
Latin America
Mobily
Middle East
Telin
Asia Pacific
Level 3
Latin America
Telecom Italia
Europe

Government of Botswana
Africa
Kuwait National Guard
Middle East
Tamkeen
Middle East
Dataprev
Latin America
Ministry of Justice of Azerbaijan
Europe/Asia
Bangladesh Army
Asia Pacific

TD Bank
North America
US Bank
North America
Visa
North America
İşbank
Europe
Morgan Stanley
North America
Royal Bank of Canada
North America
Sberbank
Russia
AIG
North America
Itaú Unibanco
Latin America

King Faisal University
Middle East
University at Albany
North America
Qatar University
Middle East
UMass Medical School
North America

Chesapeake Energy
North America
Saudi Aramco
Middle East
Petrobras
Latin America
Hydro-Québec
North America
Dubai Electricity & Water Authority
Middle East
United Illuminating Company
North America
Lamprell
North America
Korea Electric Power Corporation
Asia Pacific Kaiser Permanente
North America
McKesson
North America
Security Forces Medical Center
Middle East
King Faisal Specialist Hospital and Research Centre
Middle East
UnitedHealth Group
North America
Region Nordjylland
Europe

Transportation & Industrial
Dubai Airports
Middle East
American Airlines
North America
CEMEX
Latin America
Istanbul Grand Airport (IGA)
Europe
Airbus
Europe
Southern California Regional Rail Authority
North America
Turkish Airlines
Europe
RTA
Middle East

Target
North America
Loblaw
North America
Falabella
Latin America
Infibeam
Asia Pacific
Prada
Europe
---