Capacity Planning in a Hybrid World
---
Hybrid cloud and hybrid IT environments are bringing new complexities to capacity management and demand forecasting. Managers and strategists are seeking to better understand the capacity impact of choices available to them.
While there is no one-size-fits-all approach, Uptime Institute Intelligence research suggests there are select areas worth investigating and integrating into any capacity management and forecasting strategy.
Key topics covered in this report:
Public cloud impact on on-premises data center capacity demands
Storage growth demand increasing at owned, leased and cloud locations
Demand for DCIM being driven primarily by capacity planning
Server virtualization and application containers providing relief for many owners and operators
Where capacity needs are declining, biggest drivers are virtualization and public cloud
Increases in server rack density provide increased compute capacity, but can present challenges around power, cooling and networking
IT hardware refresh cycle and the impact on capacity planning
Despite virtualization, most servers are still under-utilized
NOTE:
This report is an excerpt of a comprehensive report available to Uptime Institute Network Members. Members of Uptime Institute Network experience fewer disruptions, lower costs of operations, reduced unplanned downtime and can defend their IT choices.
Data center owners and operators can learn more about Uptime Institute Network and request guest access here:
https://uptimeinstitute.com/ui-network/request-guest-access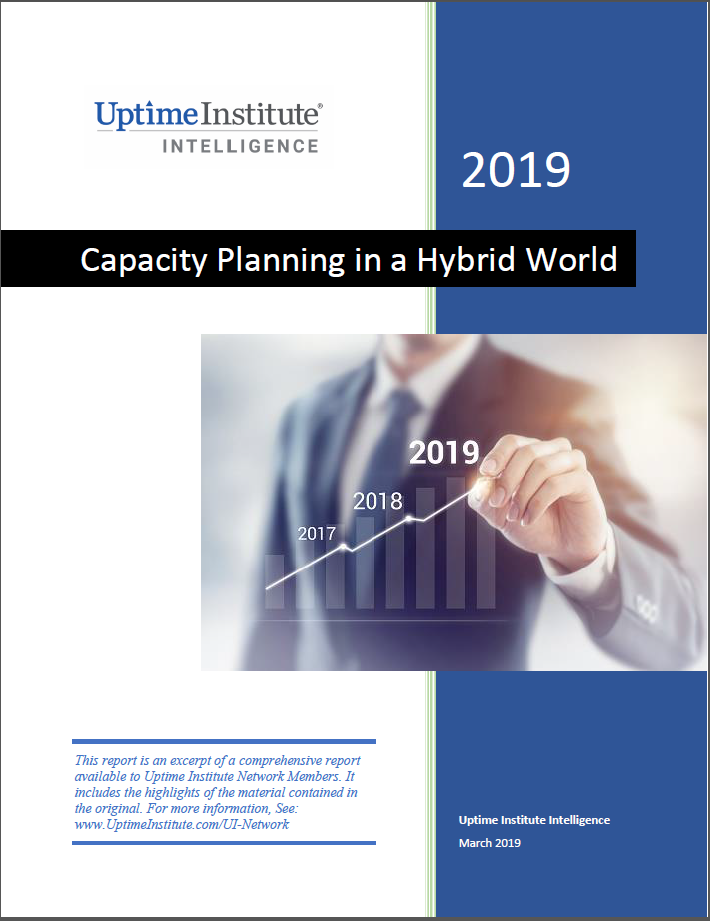 Download the Report
Fill out the contact form below to download the report.
---