---
Client Story: NEXTDC
"Achieving Uptime Institute's Tier IV Certification is partly about keeping the design elegantly simple, and keeping the paths separated to make it fault tolerant. The data centres that we build and operate are infrastructure for the future, and they have to meet the highest reliability standards."

Jeff Van Zetten
Head of Engineering and Design, NEXTDC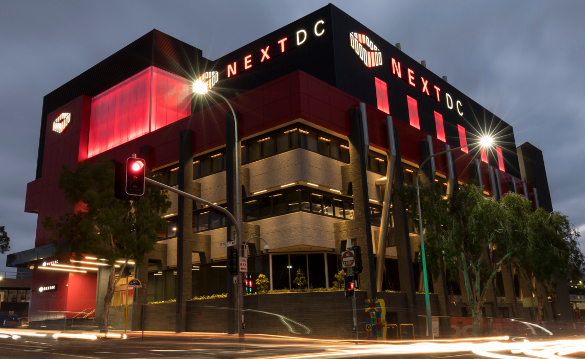 The Challenge
NEXTDC is Australia's leading independent data centre operator with a nationwide network of Uptime Institute Tier III and Tier IV certified facilities. In pursuing its first Uptime Institute Tier IV Certification for B2 Brisbane, the first of the company's second-generation facilities, NEXTDC saw an opportunity to confirm the exceptional resilience of the facility's critical infrastructure for NEXTDC customers – which are placing growing demands on data centre operators for continuous uptime, scalability and connectivity – and demonstrate the technical innovation that is driving NEXTDC's success.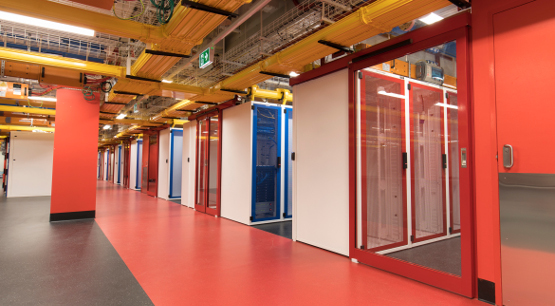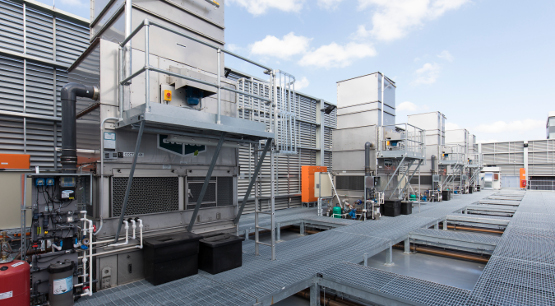 The Solution
The NEXTDC engineering team addressed the fault tolerance requirement for an Uptime Institute Tier IV-Certified data centre in two ways: The addition of differential fault protection and isolation transformers to the electrical system; and the complete fire-segregation of each power string.
Whereas many Tier IV designs rely on a significant increase in redundant infrastructure, B2 only required an additional extra RUPS unit (+1) to be added to the number of units required to support the facility (N) for the electrical system to achieve a Tier IV level of fault tolerance. As a result, if an electrical fault develops on any one part of the system, that part is very quickly isolated — and in the case of fire, contained — meaning that although the amount of systems supporting the load has been reduced from N+1 to N, the rest of the system remains unaffected. That 'rest of the system' (i.e. the remaining N capacity) automatically ramps up, ensuring continuous availability of power throughout the data centre without interruption.
NEXTDC's engineering team explored recent advances in cooling technology and developed simplified and highly segregated cooling system solutions, which are fault tolerant and meet each data centre's cooling requirements. One common feature is the use of a series of incredibly efficient, stand-alone modular cooling units, which are a crucial factor in achieving the system's fault tolerance.
"One of the things we have learnt by studying Tier IV around the world is that it doesn't have to cost you more. As a simple example, for B2 we installed and designed the water pipes outside the building, freeing up multiple rows of additional racks. By putting the pipes outside the structure, we achieved catastrophic leak tolerance by default."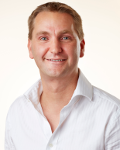 Jeff Van Zetten
Head of Engineering and Design, NEXTDC

The Outcome
The cost of constructing an Uptime Institute Tier IV-Certified data centre — generally involving the use of N+N or 2N+1 designs — was often only economically viable for large data-dependent organisations such as banks. For colocation providers focussed on delivering competitive value, the potential increase in reliability did not justify the substantial additional investment required.
However, by combining cutting-edge technologies with innovative engineering and design, NEXTDC is now building its second-generation facilities to Tier IV fault tolerance standards, at almost the same cost as a Tier III facility. As a result, this exceptional level of reliability and resilience is now an economically viable option for any enterprise operating in Australia looking to de-risk its reliance on data by maximising uptime.
NEXTDC has published an in-depth whitepaper outlining the business, design and engineering achievements behind becoming the first data centre in Australia to achieve Tier IV Certification of Constructed Facility (TCCF) certification from Uptime Institute. Download the whitepaper on their website at: https://www.nextdc.com/whitepapers/what-does-tier-iv-mean-for-you
NEXTDC Tier Certifications by Facility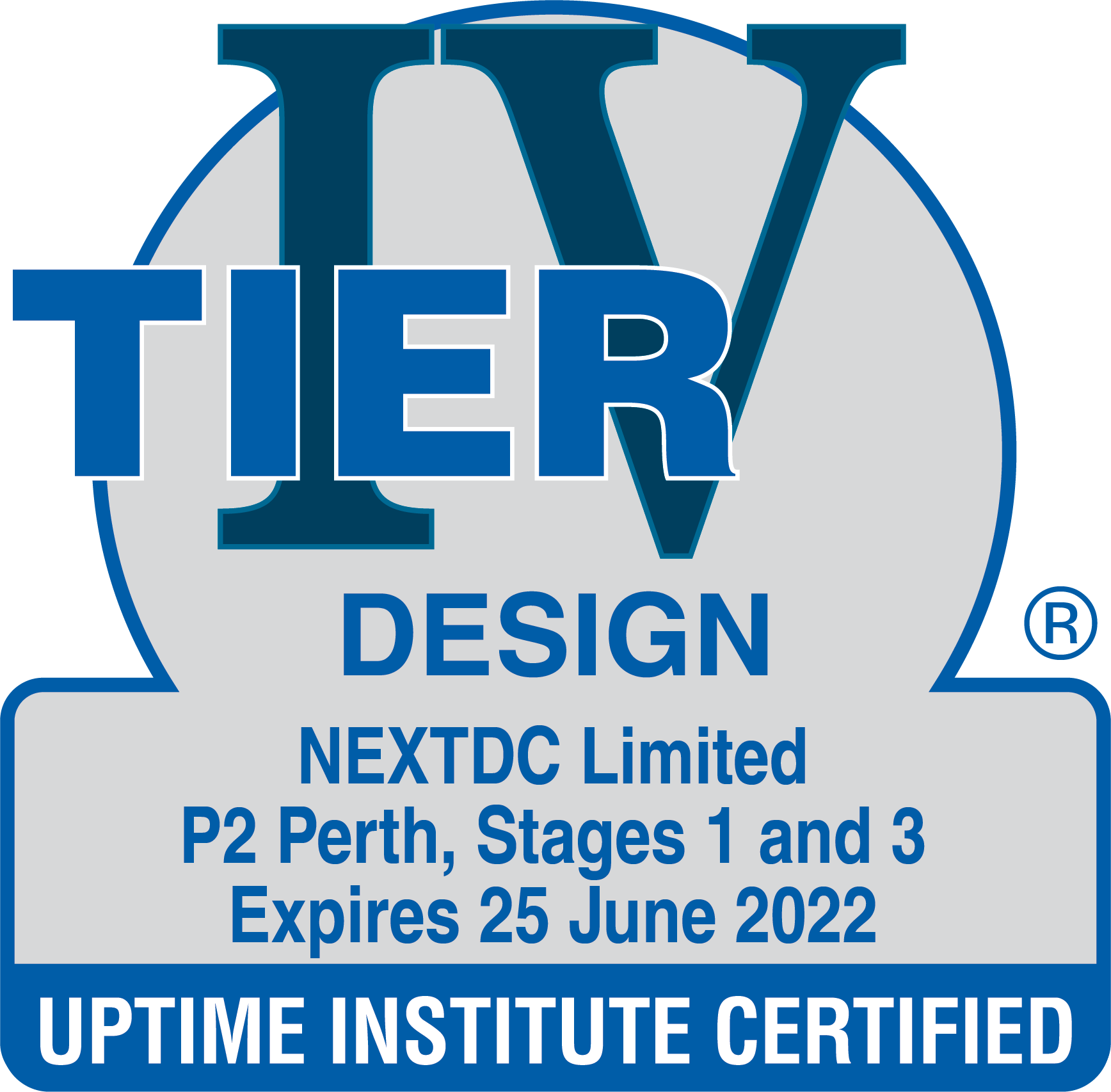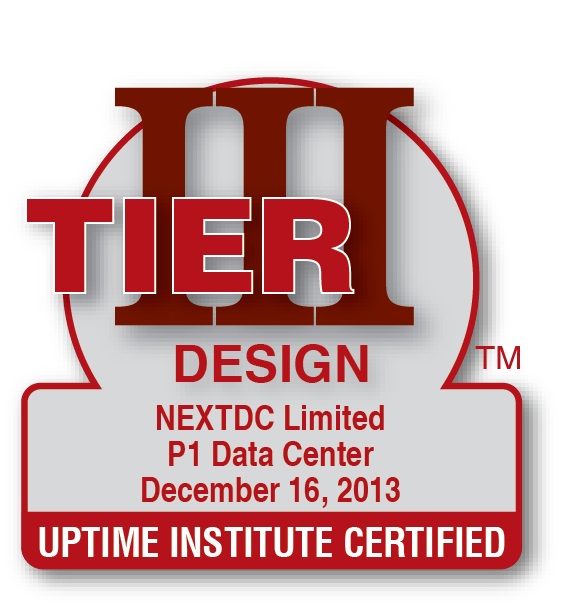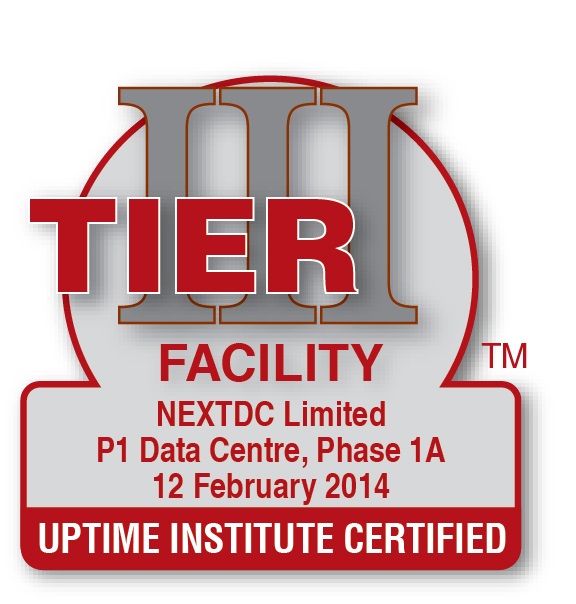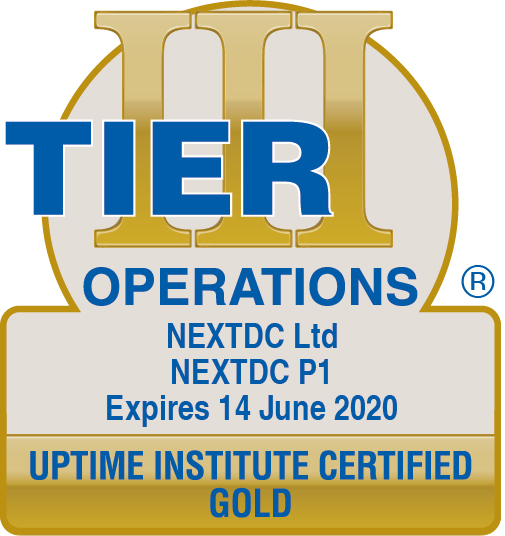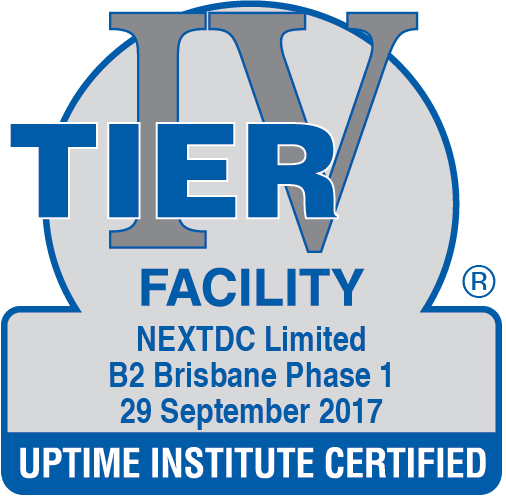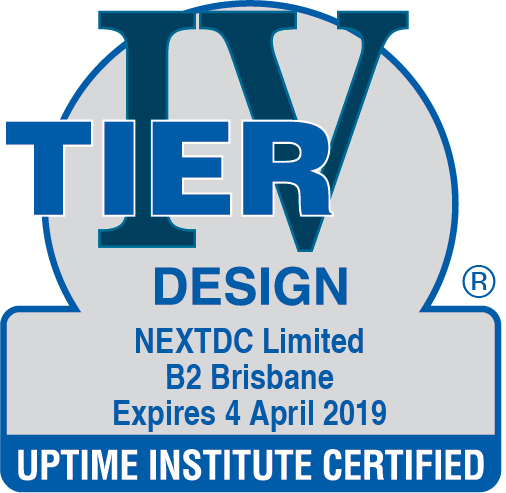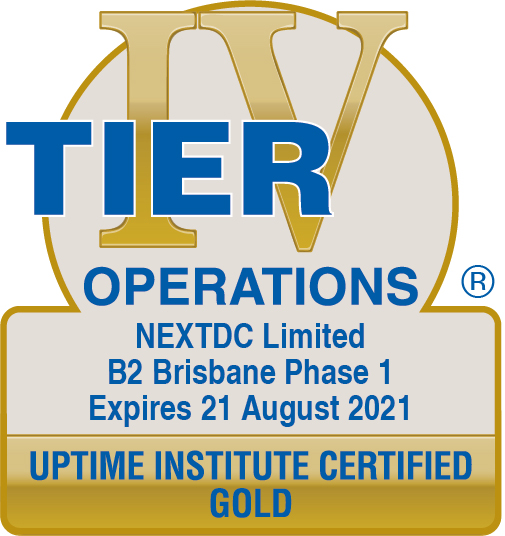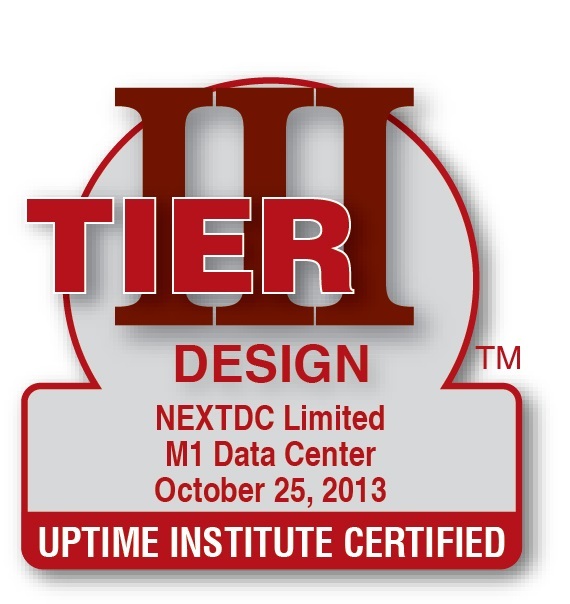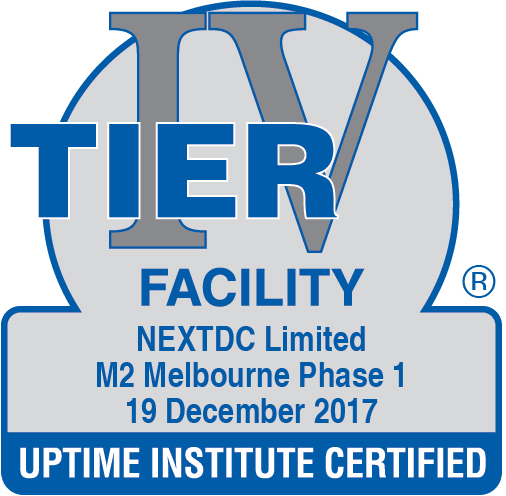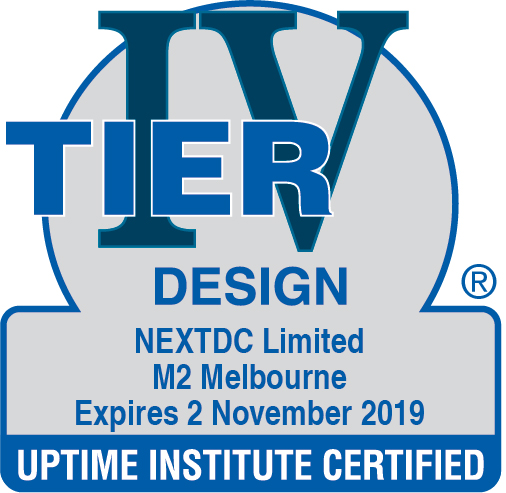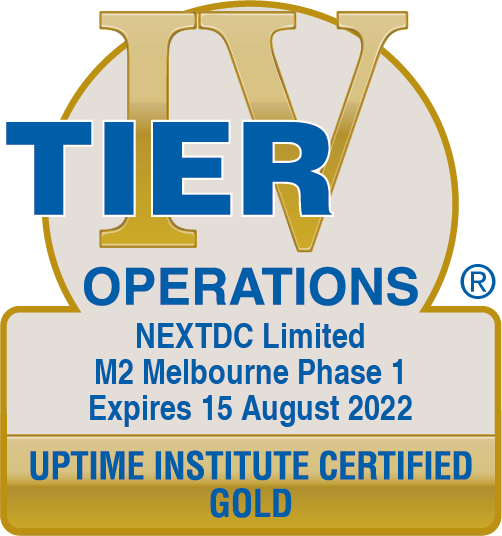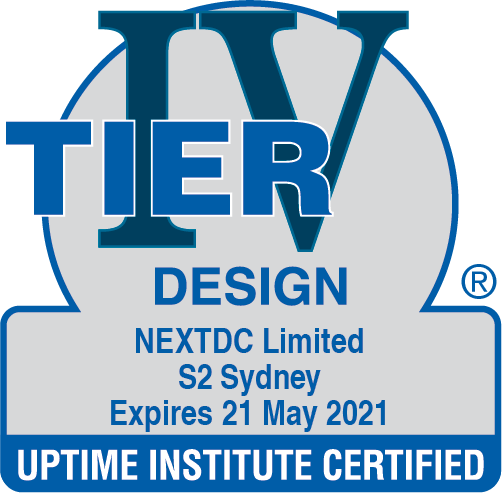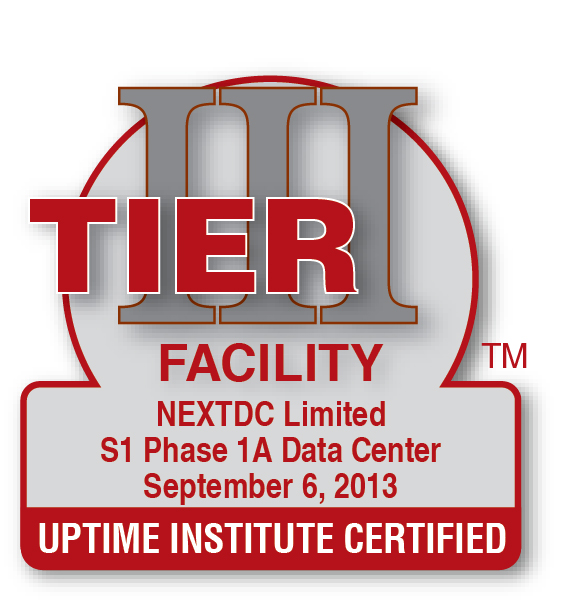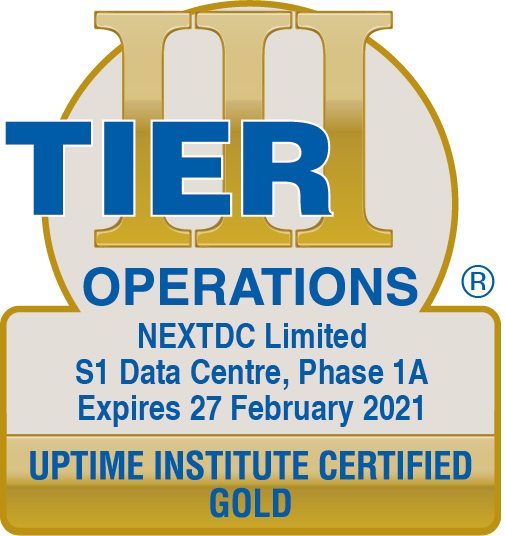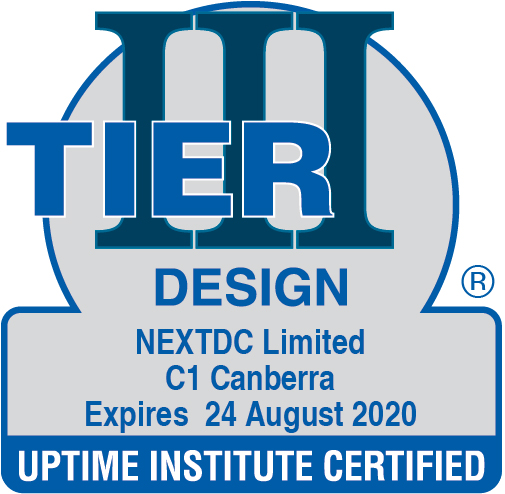 ---