Introducing the Uptime Institute Leadership Team
Click on names to view biography and photo. For contact information, please
click here.
Martin McCarthy - CEO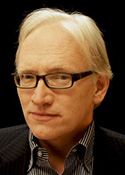 Martin McCarthy, Chief Executive Officer for The 451 Group, a global independent technology research, analysis and professional services firm specializing in enterprise IT. Martin currently also serves as Executive Chairman of Uptime Institute, a division of The 451 Group. Martin has been a technology innovator since the late 1970s, and has prior executive management responsibilities as an owner/operator with a variety of software, service and information companies, most recently IDD Enterprises on Wall Street. Early in his career, he ran the largest division at Western Union corporation, in charge of worldwide messaging services including telex and Easylink electronic mail.
W. Pitt Turner IV, PE - Global Executive, Networks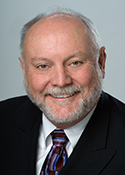 Mr. Turner IV is Global Executive of the Uptime Institute Networks and Senior Tier Certification Authority for Uptime Institute Professional Services. He has helped clients justify several billion dollars of site infrastructure investments since 1992. Mr. Turner and Mr. Hank Seader invented what has become the industry standard Tier-level site infrastructure rating system.
Lee Kirby - President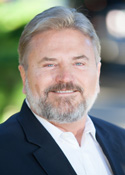 Mr. Kirby
is President, providing thought leadership, global services, new product development and strategic marketing. In addition to his many years as a successful technology industry leader, he has masterfully balanced a successful military career over 36 years (Ret. Colonel). As the founder of Salute Inc., he continues to be a champion for hiring military veterans in the data center industry and serves as an advisor to many veteran support organizations.
In addition to an MBA from University of Washington and further studies at Henley School of Business in London and Stanford University, Lee holds professional certifications in management and security (ITIL v3 Expert, Lean Six Sigma, CCO).
Julian Kudritzki - COO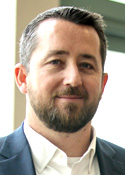 Mr. Kudritzki
joined the Uptime Institute in 2004 and currently serves as Chief Operating Officer. He is responsible for the global proliferation of Uptime Institute Standards. He has supported the founding of Uptime Institute offices in numerous regions, including Brasil, Russia, and North Asia. He has collaborated on the development of numerous Uptime Institute publications, education programs, and unique initiatives such as Server Roundup and FORCSS.
Chris Brown - Chief Technical Officer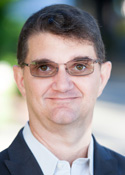 Chris Brown's 14-plus-year career in critical facilities includes analyzing requirements, retrofitting existing systems, performing capacity planning, and implementing new facilities design. He has experience managing the operation and maintenance of critical facility infrastructure, managing maintenance personnel and creating preventive maintenance programs. With more than 11 years in data center design and operation industry, he also has valuable experience in the areas of engineering design, equipment selection, installation and troubleshooting.
Andy Lawrence - Executive Director of Uptime Institute Research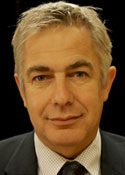 Andy Lawrence, founding member and Executive Director, Uptime Institute Research. Lawrence has built his career focusing on innovative new solutions, emerging technologies and opportunities found at the intersection of IT and infrastructure. As executive director of Uptime Institute Research, Lawrence leads a forward looking research program that will help the Uptime Institute community adapt to and prepare for the major changes expected in digital infrastructure in the next two decades. Prior to joining the 451 Group, Lawrence was co-founder of Infoconomy, a UK-based publishing and research company focusing on enterprise IT. He also set up successful magazines, Computer Business Review and Information Age, and launched research services as a director of ComputerWire. Lawrence has written for technology and business media, including The London Times, Financial Times, Management Today and New Scientist. He has also researched a wide range of enterprise technology topics, spanning innovation and disruption, automation, software, energy, sustainability, and market development.
Fred Dickerman - Senior Vice President, Management Services
Mr. Dickerman is responsible for developing and delivering bespoke Strategic Consultancy services to Uptime Institute's global client base, with specific focus on Mission Critical Governance and Standards, Portfolio Management & Operations and C-Level Advisory assignments. He is also tasked with creating new courses and service offerings to support data center owners and operators in meeting the challenges of high availability and cost effective operation. Prior to joining Uptime, Mr. Dickerman worked with major data center developers in the US and Russia, and accrued a project resume with over 20 successful data center build projects.
Matt Thoene - Senior Vice President, Global Operations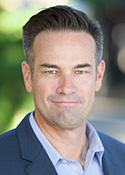 Matt Thoene currently serves as Senior Vice President of Global Operations for Uptime Institute, the global data center authority. In his role, Thoene provides senior level leadership, developing and improving sales processes, systems, procedures, strategic leadership, and support. He provides global management and supervision of the Managing Directors and their teams.
Thoene is a veteran of the telecommunications industry with extensive experience and progressive responsibility growth across his roles in sales and engineering, sales management and training for such companies as KIO Networks, Aap3, AT&T, SBC, Colo.com, Verio, and ATMnet.
Mark Harris - Senior Vice President, Marketing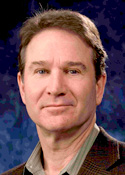 Mark Harris serves as the Senior Vice President of Marketing for Uptime Institute. Mark has been driving data center innovation for more than 25 years in a wide range of market segments including facilities, computing, storage, security, and networks. Mark is a regular contributor to trade publications such as Mission Critical Magazine, Processor.com and Data Center Dynamics Focus.
Prior to joining Uptime Institute, Mark held senior sales and marketing roles with Pluribus Networks, Nlyte Software, Server Technologies, Cabletron Systems, Netscaler and Digital Equipment Corporation.
Madeleine Kudritzki - Vice President, Business Management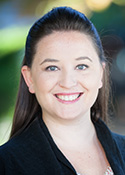 Madeleine Kudritzki
joined the Uptime Institute in 2010 and serves as
Vice President of Business Management
. In this role, she is responsible for oversight and management of activities associated with sales operations, including proposal generation, pricing management, and contract negotiations. She supports the global sales teams through training and process improvement. Prior to joining Uptime Institute, Kudritzki worked in the non-profit sector as a Project Coordinator, building community integration and education through partnerships with local colleges and Universities.
Brenda South - Vice President, Communications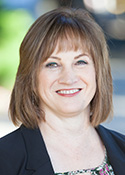 At Uptime Institute, South is responsible for developing and executing a defined marketing and communications strategy that supports Uptime Institute's business growth and enhances brand awareness.
South has extensive marketing and public relations and most recently served as Executive Vice President, West Coast Technology Practice for Weber Shandwick, a leading global communications and engagement firm. There she directed programs for companies large and small across multiple industries. Prior to Weber Shandwick, South served as director of press relations for Western Digital Corporation, an industry-leading provider of storage technologies and solutions that enable people to create, leverage, experience and preserve data.
Matt Stansberry - Senior Director of Content & Publications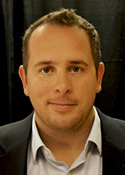 Matt Stansberry
is the Uptime Institute
Senior Director of Content & Publications
and Program Director for Uptime Institute Symposium. He has researched the convergence of technology, facility management, and energy issues in the data center since 2003. Mr. Stansberry operates the Uptime Institute social media outlets (Blog, Twitter, and YouTube channel), conducts the annual data center survey, and develops the agenda for Uptime Institute industry events including Symposium and Charrette.
Sales Management Team
Phil Collerton - Managing Director, EMEA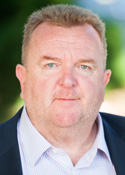 Mr. Collerton
is the Managing Director of the Uptime Institute in Europe, Middle East and Africa, responsible for all commercial and service delivery activities in the region. Mr. Collerton joined the Uptime Institute in April 2012, and has established a dynamic team based in London and Dubai, focusing on the EMEA region. Mr. Collerton frequently represents the Uptime Institute at data centre industry events, drawing on his expertise in designing, building and operating data centres. He has gained extensive experience in data centre operations, data centre training and staffing, consolidation of data centres and establishment of data centres in new markets and geographies.
John Duffin - Managing Director, South Asia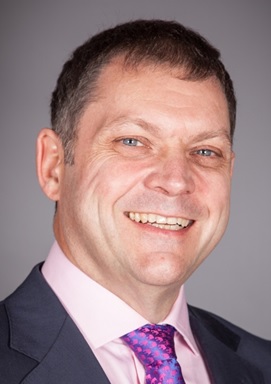 John Duffin is the Managing Director, South Asia for Uptime Institute. He is responsible for all commercial and service delivery activities in a region extending from India though to New Zealand. Mr. Duffin is based in Singapore.
Philip Hu - Managing Director, North Asia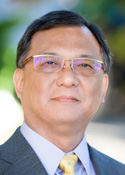 Mr. Hu
joined the Uptime Institute in 2012 and currently serves as Managing Director, North Asia. He represents and leads the commercial interests of Uptime Institute in North Asia region, including China, Hong Kong, Japan, Korea, Philippines and Taiwan. He is introducing the full complement of Uptime Institute services including Consulting, Certification, Digital Infrastructure Services, Training, and Network APAC. He has collaborated on the development of numerous Uptime Institute publications, education programs, and Tier certifications. He is based in Taipei, Taiwan.
Mozart Mello - Managing Director, LATAM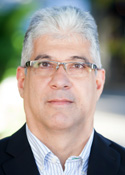 Mr. Mello
is Managing Director of Uptime Institute LATAM. He joins Uptime Institute with experience in both IT and Facilities, and in many aspects of design, build, operations, and migration processes. Mr. Mello will represent and lead the commercial interests of Uptime Institute in Brazil. He is introducing the full complement of Uptime Institute services including Consulting, Certification, Digital Infrastructure Services, Training, and Network Brazil.
Alexey Solodovnikov - Managing Director Russia
Mr. Solodovnikov
joined the Uptime Institute in 2013 as Managing Director for Uptime Institute Russia. He is responsible for Uptime Institute existing customers support and business development in Russian Federation and CIS countries. Alexey joined Uptime Institute after spending 18 years with APC by Schneider Electric, where he was holding different management positions; his last position was Data Center Solution Team Director.
Keith Klesner - Managing Director, North America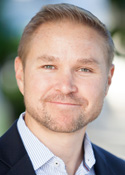 Mr. Klesner's
career in critical facilities spans 18 years and includes responsibilities ranging from planning, engineering, sustainability, design, and construction to start-up and ongoing operation of data centers and mission critical facilities. Mr. Klesner has performed strategic-level engagements, Tier Certifications, and industry outreach—in addition to instructing premiere professional accreditation courses. In the role of Uptime Institute Managing Director of North America, Mr. Klesner leads Uptime in deepening relationships and industry penetration in the US and Canada. Prior to the Uptime Institute, Mr. Klesner was responsible for the planning, design, construction, operation, and maintenance of critical facilities for the U.S. government worldwide. His early career includes 6 years as a U.S. Air Force Officer. He has a Bachelor of Science degree in Civil Engineering from the University of Colorado-Boulder and a Master's in Business Administration from the University of LaVerne. He maintains status as a Professional Engineer (PE) in Colorado and is a LEED Accredited Professional.