Improve operational efficiency and reduce outage risk with optimized accredited data center training solutions. Uptime Institute's educational program offers complete fundamental and practical knowledge to industry professionals of all levels.


Venue Details Coming Soon
Courses included at this event: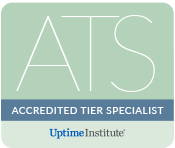 Accredited Tier Specialist (ATS)
Designed for data center managers, owners and operators and provides a clear direction for management-level application of the path for design, construction, and operations of critical facilities.
Course will be taught in Spanish
Best Suited For:
Data Center Managers
Data Center Architects
Consultants
General Contractors
Sales Engineers