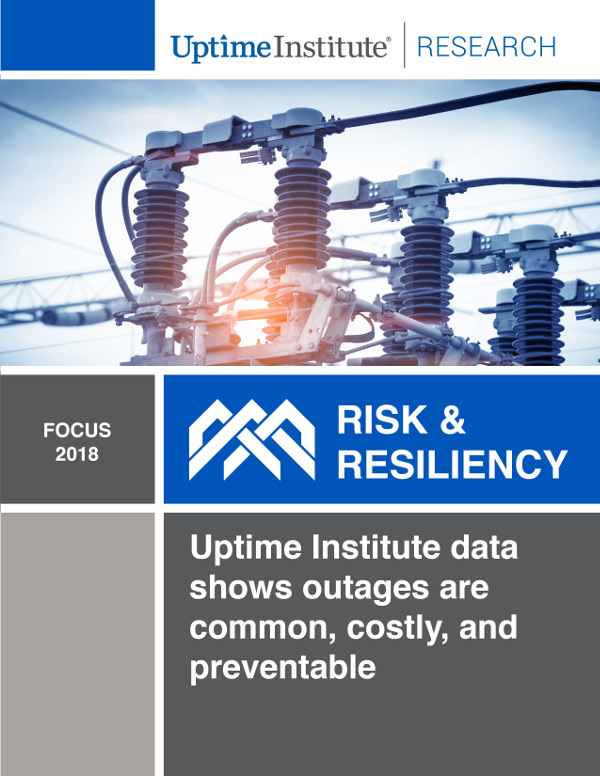 Uptime Institute research data shows that downtime is common and may even be increasing, despite many advances. Complexity and extensive use of third parties has made life more difficult for management. This report used data from Uptime Institute's Abnormal Incident Report (AIRs) database, publicly-recorded notes on service outages and Uptime Institute's survey of over 1000 data center operators and IT practitioners globally.
This research report was produced by Uptime Institute Research and is available, along with many other in-depth reports to Uptime Institute Network members.
In this report, the Uptime Institute Research team addresses the leading causes of data center outages as well as prevention tips including:
Power failures accounted for 36% of the biggest, global public service outages tracked by Uptime Institute since January 2016.
Failures at third-party cloud, colocation, and hosting providers, when aggregated, are now the second most commonly cited reason for IT service failure.
Around a third of all reported outages cost more than $250,000, with many exceeding $1 million.
Survey-based analysis into how various architectures (distributed vs. 2N) impact outage frequency of respondents.