Data center security: Reassessing physical, human and digital risks
Data center operators routinely maintain multiple physical perimeters against intruders and regulate the activities of the people inside. However, cloud computing and increased remote monitoring and automation bring new security challenges. Human and digital vulnerabilities have expanded the attack surface for many data centers.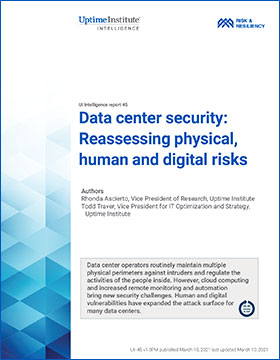 Download the Report
Fill out the form below to download the report.
---