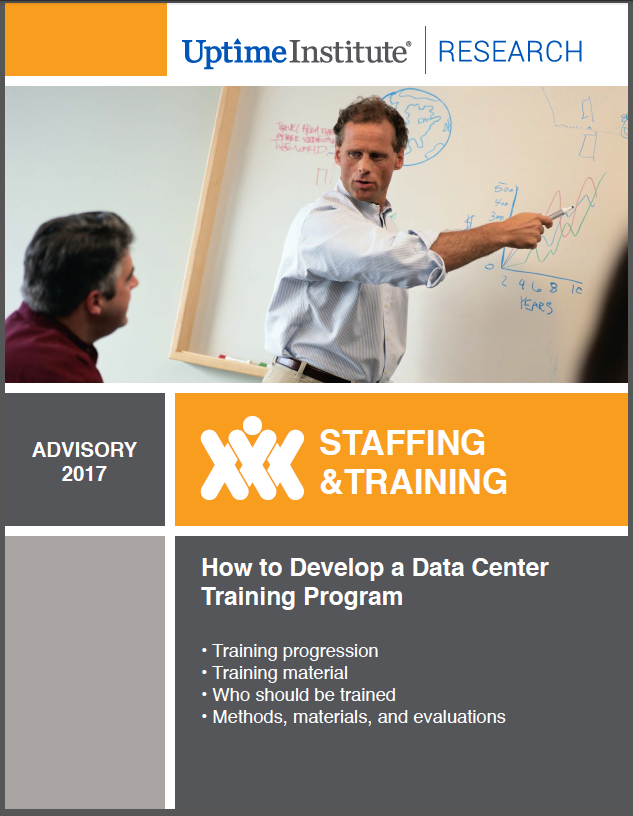 The majority of data center outages are blamed on "human error" stemming from a lack of knowledge or procedural mistake. Inadequate training in the data center can lead to a situation where operators are unprepared to respond to an incident and mishandle it.

Our 18-page "How to Develop a Data Center Training Program" guide helps data center facility managers and IT operations leaders build and implement a robust data center training program.
Note: This guide was created by Uptime Institute Research and is available, along with many other tools and professional development resources, to Inside Track members. To learn more about Inside Track or to request a preview of Inside Track's global peer community for Data Center and IT Professionals, visit https://uptimeinstitute.com/ui-network/inside-track-overview.
---
Key areas and themes discussed in this guide
How to identify training topics for your program including basic operation of critical MEP systems, emergency protocols, vendor support and compliance requirements (OSHA, EPA, NFPA)
Identification of key personnel to be trained including engineers, facility managers, team leads, application admins, vendors, etc
Determining the appropriate training methods including OJT, classroom, outsourced training, offsite training, online, self-study, etc
Developing the training content and structure including syllabus and lesson plans
Choosing qualification methods including written exams, oral examples, demonstrations
Planning and implementing training including developing master training schedules, scheduling refresher training and beginning the actual training program
Tracking results including maintaining training records for all training personnel