Maintaining operations and business continuity during Covid-19
---
In the era of Covid-19, we are providing the broad range of tools shown below to help you and your teams assure IT services delivery in these times that are testing the very definition of preparedness. Each tool is based on primary research and interviews with our clients regarding the best practices in use today. Reviewing and understanding how these best practices could be applied in your own digital infrastructure will also enable owners and operators to develop better-informed, longer-term strategies and the associated policies and procedures needed when dealing with future high-stress situations.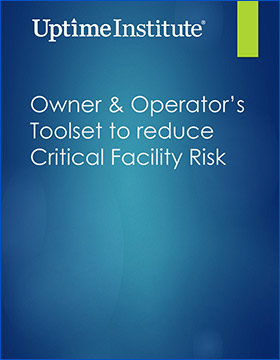 REPORTS
The Advisory reports have been produced by Uptime Institute with the assistance of its clients and members, to help operators of critical infrastructure facilities prepare for, and respond to, the impact of the novel coronavirus that causes COVID-19. Updates to these reports will be updated as needed to help operators develop strategies and procedures for this and future epidemics.
BULLETINS
Regular Uptime Institute Bulletins will be issued to identify issues and new developments, offer insights and support as well as a vehicle to point to further resources for your assistance.
WEBINARS
Uptime Institute regularly holds webinars on timely and important topics available live and on-demand, and will continue to do so during the COVID-19 pandemic.
Q&A
Q&A documents will be regularly updated as material becomes available.
---