"Uptime Institute Intelligence continues to be instrumental in enabling us to highlight the business benefits and applications for the data center of tomorrow. Uptime Institute Intelligence provides us with a complete strategic viewpoint for DCIM ranging from infrastructure to the application layer, which has helped to define our roadmap for the automated data center and its myriad of applications."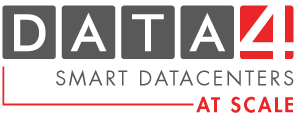 Jérôme TOTEL
Vice President Sales Engineering & Product Development, Data4 Group
---
According to Uptime Institute's survey data, the majority of potential DCIM buyers spend over six months evaluating potential suppliers, and then an additional six to twelve months deploying the chosen solution. This results in significant staff costs and unnecessary delays if an organization's business requirements demand a DCIM solution. Additionally, according to our survey only 17% of enterprise data centers expect to see a short-term return on DCIM investment, and 49% of respondents cannot justify a return on investment at all.

Uptime Institute's DCIM consulting service will help data center executives understand the vendor landscape, deploy on a timely schedule, and avoid overspending. Uptime Institute provides independent, vendor-neutral support in establishing requirements, vendor evaluation, and justification for DCIM investments. Uptime Institute is uniquely positioned to provide support data center executives navigating this significant investment.

DCIM consulting engagements are delivered in three phases:
Defining Requirements and Planning
Vendor Selection and RFP
Post Implementation Assessment & DCIM Operations Session
Defining Requirements Phase
Uptime Institute leads workshops with DCIM stakeholders to determine organizational objectives, help codify the decision making process, and define the workflow on the DCIM investment. Uptime Institute gathers all existing assets; including monitoring tools, asset tracking and management dashboards, and identifies the gaps between current capabilities and organizational objectives. Uptime Institute generates a summary of findings, and preliminary justification for a DCIM solution with a table of requirements that can be used in the RFP process.
DCIM Vendor Selection Phase
Uptime Institute submits a short-list of vendors, based on Uptime Institute research, that can fulfill the DCIM solution requirements as well as provide appropriate service levels to the client. This short list is based on Uptime Institute's unique, owner/operator-focused analysis of DCIM providers, characteristics, and benefits. Uptime Institute participates in teleconferences with potential suppliers, and evaluates RFP responses against the client requirements. Uptime Institute will not broker or engage directly with vendors. We are an extension of the owner's team, rather than an intermediary.
Post Implementation Assessment & DCIM Operations Session
Uptime Institute performs a 2-day site visit to assess the implementation and operational effectiveness of the DCIM tool. The purpose of the visit is to provide assurance that the DCIM deployment meets the requirements established in phase 1, and provides guidance for additional optimization.
---