Data Center Operations Assessment
M&O Stamp of Approval Program
Your data center is more important than ever before in today's digital-centric world. An outage at a mission critical data center facility can result in hundreds of thousands of dollars in losses.

Regardless of the data center design, technologies, and infrastructure that are in place at a facility, the most common cause of unplanned downtime is human error.

Uptime Institute is the authority in Data Center Certification. Our Management & Operations Assessment and Stamp of Approval Program incorporates the learnings of over 25 years of data center assessments and consultations at critical facilities around the world into best practices,

The recommendations resulting from the assessment help data center owners and operators introduce consistency, transparency and industry best practices into their data center management and operations processes.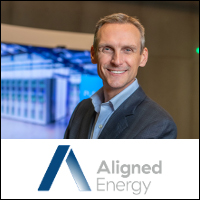 Achieving Uptime Institute's M&O Stamp of Approval validates that Aligned Energy's mission-critical infrastructure meets the highest industry standard for operational excellence and upholds our responsibility to ensure consistent, transparent data center management and operations processes. Our team is laser-focused on eliminating risk and cost exposure, as well as applying best practices across our facilities and operations, demonstrating our ongoing commitment to existing and future customers.
Andrew Schaap, CEO, Aligned Energy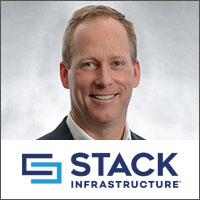 In a world built on mission critical data, uptime is both the data center's most vital asset and an absolutely indispensable component of client success. Receiving an Uptime Institute M&O Stamp of Approval underpins STACK's core dedication to supporting growth trajectories of rapidly-scaling enterprises today and into the future, certifying that our critical infrastructure is not only flexible, scalable and accessible, but highly dependable as well.
Mike Casey, Chief Data Center Officer, STACK INFRASTRUCTURE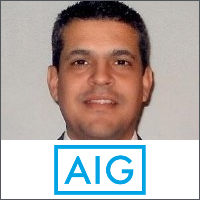 I see three clear benefits to the Uptime Institute M&O Stamp of Approval, proven methodology of assessing operations practices, validating our program via benchmarking supported by a third party leader and promotion from a globally accepted and recognized organization.
Herb Alvarez, Director of Global Data Center Engineering & Critical Facilities, AIG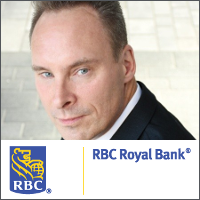 This independent assessment of RBC's maintenance and operations processes ensures an objective evaluation. A testament that we are on the right track for best in class in the eyes of our peers and stakeholders.
Stephan Abraitis, Senior Director of Critical Environments, RBC
Questions about the M&O Program?
Contact Us
Have questions or need help? Fill out the form and we will follow up with you right away.
Protecting Your Data Center Assets from the #1 Cause of Unplanned Downtime
Human error is responsible for a majority of all data center incidents.
In fact, bad operational practices are 5x more likely to negatively impact a data center than any other cause.
The M&O Stamp of Approval is a holistic assessment of…
staffing and organization practices
maintenance and operations activities
management and planning
...to ensure that they're aligned with business objectives of risk reduction, reduced downtime and operational efficiency.
Benefits of Getting a Data Center Operational Assessment
Establish Consistency Across Data Centers
Driving consistency and operational excellence across a portfolio of data centers is exponentially more difficult than managing just one. Technical and organizational complexity multiplies as you move to multiple sites, regions, and countries where codes, cultures and climates differ.

Our M&O Program understands these challenges and provides a framework to address them with consistent, repeatable processes.
Reduce Incidents of Human Error
A recent Uptime Institute analysis of 20 years of abnormal incident data from its members showed human error to blame for more than 75% of all data center outages.
Our M&O Program helps you create better processes and drive collaboration. This helps to establish better communication across levels and departments, resulting in more robust procedures, more consistent behaviors, and the adoption of industry best practices in your team.
Drive Continuous Improvement
Data center operational excellence is in large part about maintaining discipline and consistency over time, as well as constantly adapting to changes in the environment.
Our M&O Program helps critical facility teams align their practices around operational excellence, providing them with the process, procedures and industry best practices that scale across groups, departments, and cultures to create discipline and a culture of continuous improvement.
Key Behaviors of the Data center Management & Operations Assessment
Laying the blame of human error on front-line operators ignores the influence of upstream decisions, resource allocation, and organizational culture. That's why the M&O Assessment takes a holistic view that covers multiple criteria in five categories.
Planning, Coordination and Management
Assessment of documented site policies, financial processes, reference library of site and process documentation and a capacity management plan.
Staffing and Organization
Assessment of staffing plan and processes, documentation of qualifications by role and documentation around organizational charts and escalation paths.
Assessment of staff training plans around methods of procedure (MOPs) including standard operating procedures (SOPs) and emergency operations procedures (EOPs).
Assessment of operating set points and load management procedures in the facility.
Assessment of maintenance plans and procedures including vendor support plans, predictive and deferred maintenance, life-cycle planning for equipment and facilities and failure analysis programs.
Global Data Center Owners & Operators Rely on Uptime Institute
The M&O Stamp of Approval Program helps data center owners and operators introduce consistency, reduce risk, and build a culture of continuous improvement in their critical facilities, whether they operate a single facility or manage a global portfolio.
CNA Insurance explains why they offer better insurance policy terms and rates to data center owners who earn the M&O Stamp of Approval.
Over 350 Facilities Worldwide Have Been Awarded the M&O Stamp of Approval
More than 350 data centers globally have been awarded the M&O Stamp of Approval, recognizing their excellence in managing and operating critical facilities. Uptime Institute's M&O Program allows clients to reduce risk related to human errors which account for the majority of downtime incidents, while also achieving business goals around higher resource utilization, increased efficiency and overall operational sustainability.
Allinfnt Finance and Technology Development Co., Ltd.
American Airlines
AT&T
China Mobile
China Welfare Lottery
Colt Technology Services
Cyxtera
Dubai International Financial Centre
Entel S.A. Chile
Etisalat
Equinix
Fujitsu Services Limited
GDS Services Ltd.
Infomart Data Centers
Iron Mountain
Morgan Stanley
NTT Communications
RBC Financial Group
Sabey Data Center Properties
T5 Data Centers
TD Bank
US Bank
Visa, Inc.
Looking for More Information on the Uptime Institute M&O Stamp of Approval?
---