Publicly Reported Outages 2018-19
Critical systems and data centers are immeasurably more reliable than they were two or three decades ago. Despite this, Uptime Institute's research finds that major failures are not only still common, but that the consequences are high, and possibly higher than in the past - a result of our high reliance on IT systems in all aspects of life.

The findings discussed in this report help to extend the industry's understanding of the type, range, causes, and extent of outages, providing some lessons.


The three main findings discussed in detail in this report are:
Major and damaging outages continue to trouble the IT industry, despite improvements in technology and management. There is clear evidence that availability does not match marketing claims (service level promises).
Major publicly recorded outages are now more likely to be caused by IT and network problems than a year or two years ago, when power problems were a bigger cause. There are several reasons discussed in the report.


Public cloud-based services account for a significant number of reported service outages, with causes ranging from power to wide-area synchronization issues. Although the reliability/availability of their services is generally good, their scale and complexity mean that their outages are likely to have a highly visible, clear and well-recorded impact.
NOTE:
This report is an excerpt of a comprehensive report available to Uptime Institute Network Members. Members of Uptime Institute Network experience fewer disruptions, lower costs of operations, reduced unplanned downtime and can defend their IT choices.
Data center owners and operators can learn more about Uptime Institute Network and request guest access here:
https://uptimeinstitute.com/ui-network/request-guest-access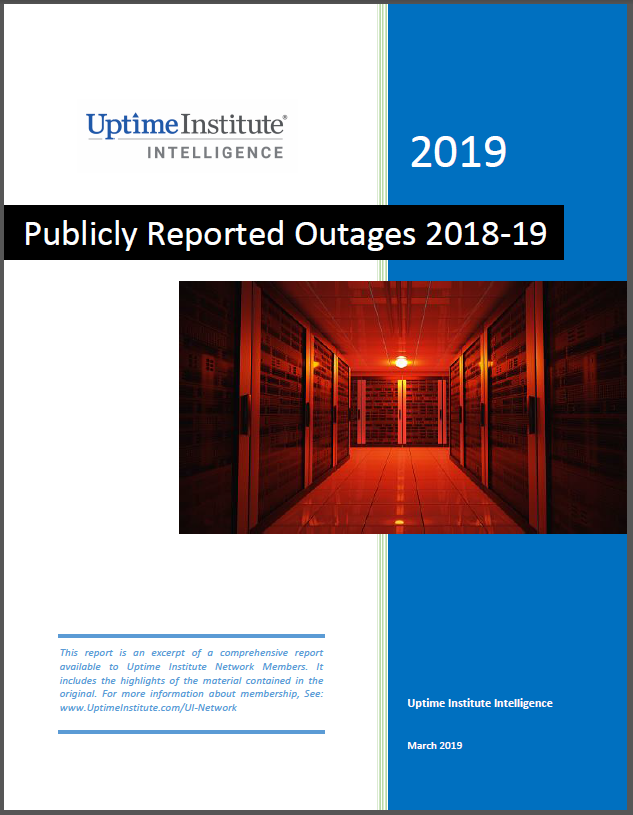 Download the Report
Fill out the contact form below to download the report.
---