Smart Energy for the Data Center
---
A deeper look at the technologies, barriers to adoption and market forces that are driving smart energy for the data center
Smart energy - one of many trending concepts in a field crowded with competing and complementary terms, technologies, and approaches - is a big, aspirational idea with many applications and potentially profound implications.

Smart energy is best known in a consumer/utility context, where automated management systems and smart meters monitor, report, and optimize energy use and demand. The "smart grid" is a distributed, intelligent collaborative web of resources and devices, managed by utilities for the benefit of customers and suppliers.

In the data center, "smart energy" is not a widely known or applied concept. It may be conflated with other concepts, such as "intelligent power management" or "software-defined power," that may or may not have the same meaning. However, all these ideas, taken at their broadest and most aspirational, are similar and share the same ultimate goals of enabling data centers to lower energy consumption, reduce over-provisioning and capital costs, and maintain redundancy and efficiency at reduced costs. These goals will be achieved through intelligent and dynamic control of energy use, distribution, allocation, and storage, and when economically and feasible, selling power back to the utility without increasing risk.

This report from Uptime Institute Intelligence takes a deeper look at the technologies, barriers to adoption and market forces that are driving smart energy for the data center.
Technologies Discussed in this Report:
DCIM
Electric Power Management Systems (EPMS)
Intelligent IT Power Management
Microgrids
Software-defined Power (SDP)
Shared Reserve/Adaptable Redundant Power
Smart Data Centers and the Grid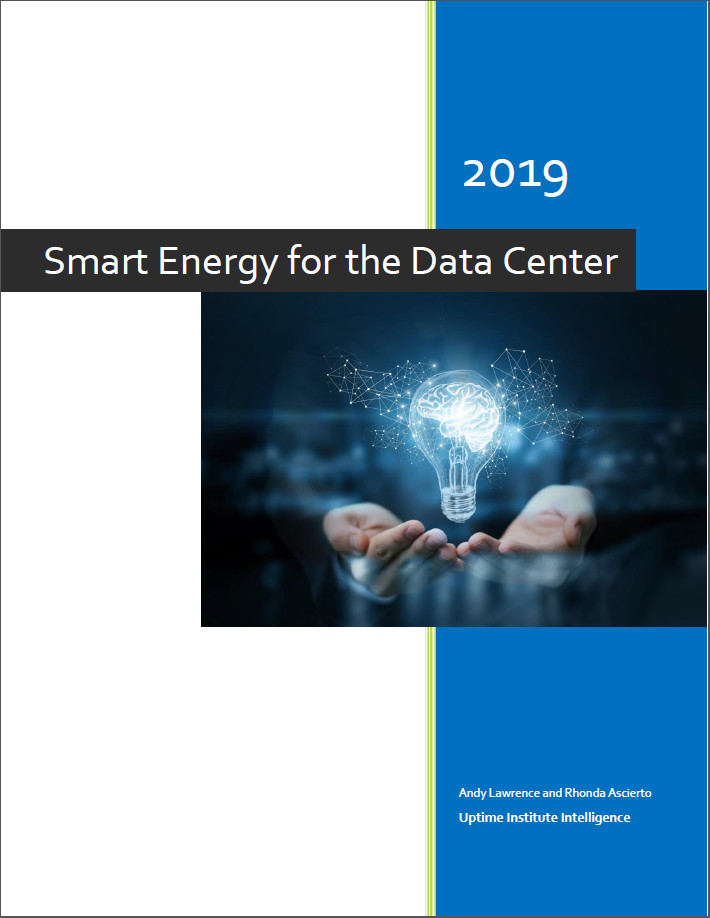 Download the Report
Fill out the contact form below to download the report.
---