---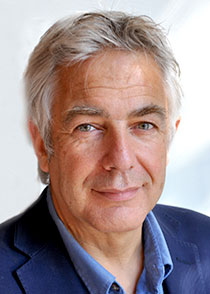 A Word from the Uptime Institute Intelligence Team
The year 2022 presented another year of significant challenges for the data center industry. We carried forward many of the supply chain difficulties and staffing issues from 2021 – and introduced new challenges in the form of high energy prices and proposed regulatory changes around digital infrastructure resiliency and data center sustainability.
Below, we summarize our key research reports from 2022 on topics like digital infrastructure sustainability, the threat of electromagnetic pulses, and cloud's effect on carbon emissions, sharing insights from our Uptime Intelligence team of global industry experts to highlight key findings from the past year, and present a look ahead to 2023 and beyond.

- Andy Lawrence, Executive Director, Uptime Institute Intelligence

Uptime Institute 2022 Research Recap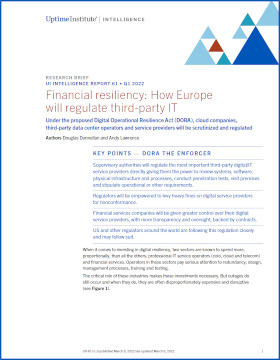 Financial Resiliency: How Europe Will Regulate Third-Party IT
New landmark legislation will place some information and communications technology (ICT) providers under financial regulators' authority for the first time.

When it comes to investing in digital resiliency, two sectors are known to spend more, proportionally, than all the others: professional IT service operators and financial services.

This report will look into the key elements and expected impacts of the European Union's Digital Operational Resilience Act (DORA), which is expected to be passed in 2022, after which EU member states will have a year to comply with the legislation.

Download Links: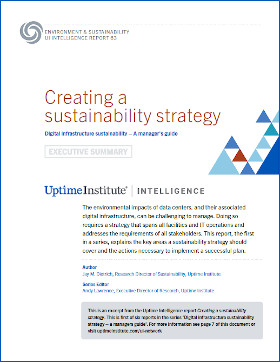 Creating a Sustainability Strategy
The environmental impacts of data centers, and their associated digital infrastructure, can be challenging to manage. Doing so requires a strategy that spans all facilities and IT operations and addresses the requirements of all stakeholders.
Readers of this report will learn about the key elements to include in a sustainability strategy, the actions necessary for a successful implementation, and the processes required to measure progress against goals and objectives.
Download Links: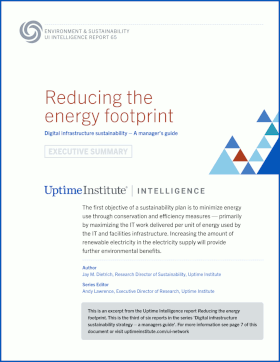 Reducing the Energy Footprint
Energy consumption by data centers has a significant environmental impact — i.e., greenhouse gas (GHG) emissions — and has a significant operating cost.
The first objective of a sustainability plan is to minimize energy use through conservation and efficiency measures — primarily by maximizing the IT work delivered per unit of energy used by the IT and facilities infrastructure.
This report
focuses on best practices around tracking both facility and IT efficiency, building a measurement and reporting framework for energy use and increasing the amount of renewable electricity in the electricity supply to further environmental benefits.

Download Links: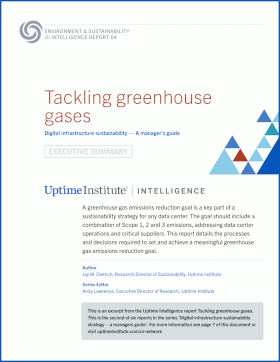 Tackling Greenhouse Gases
A comprehensive sustainability strategy for data center operators includes a greenhouse gas (GHG) emissions reduction goal that encompasses Scope 1, 2 and 3 emissions, addressing data center operations and critical suppliers.
A data center GHG emissions reduction plan should optimize and minimize energy consumption and focus on the procurement of renewable or zeroemissions energy to supply the data center. Executive support for staffing and resources to execute the plan is critical.
This report
focuses on
owned data center operations, including enterprise, colocation facilities, and cloud operations (Scope 1 and 2); IT operations in colocation data centers (Scope 2 and 3); and IT workloads running in public cloud facilities (Scope 3).
Download Links: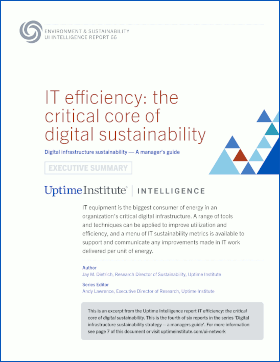 IT Efficiency: The Critical Core of Digital Sustainability
IT equipment is the biggest consumer of energy in an organization's critical digital infrastructure. A range of tools and techniques can be applied to improve utilization and efficiency, and a menu of IT sustainability metrics is available to support and communicate any improvements made in IT work delivered per unit of energy.
Download Links: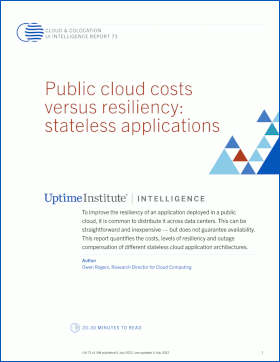 Public Cloud Costs Versus Resiliency: Stateless Applications
To reduce the impact of more frequent and widespread cloud outages, users must architect cloud-native applications that are resilient to the failure of providers' virtual machines, availability zones and regions. In the event of a service interruption, outage compensation from cloud providers is highly unlikely to cover the cloud costs relative to the application, let alone the business losses.
This report quantifies the costs of several common architectures for building resiliency for a stateless cloud application and determines the level of protection and compensation for each application.
Download Links: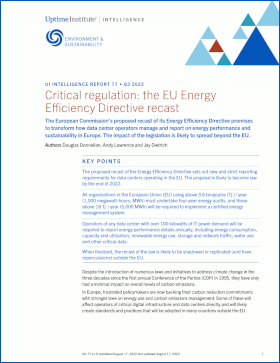 Critical regulation: the EU Energy Efficiency Directive recast
Despite the introduction of numerous laws and initiatives to address climate change in the three decades since the first annual Conference of the Parties (COP) in 1995, they have only had a minimal impact on overall levels of carbon emissions.

In Europe, frustrated policymakers are now backing their carbon reduction commitments with stronger laws on energy use and carbon emissions management. Some of these will affect operators of critical digital infrastructure and data centers directly and will likely create standards and practices that will be adopted in many countries outside the EU.

The European Commission's proposed recast of its Energy Efficiency Directive promises to transform how data center operators manage and report on energy performance and sustainability in Europe. The impact of the legislation is likely to spread beyond the EU.
Download Links: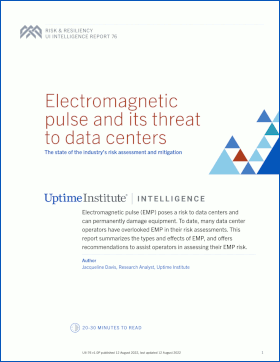 Electromagnetic pulse and its threat to data centers
Electromagnetic pulse (EMP) is a rapid discharge of electromagnetic energy from a natural or artificial source. EMP can disrupt or permanently damage electronic equipment, posing a potential risk to data centers. To date, many data center operators have overlooked EMP in their risk assessments and have not taken protective measures against EMP.
This report summarizes the types and effects of EMP, and offers recommendations to assist operators in assessing their EMP risk so that they can implement appropriate protection.

Download Links: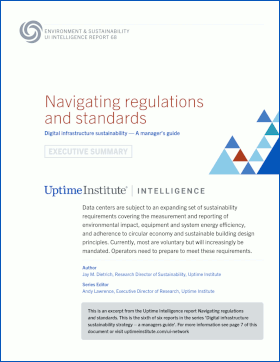 Digital Infrastructure Sustainability: Navigating Regulations and Standards
Data centers are subject to an expanding set of largely voluntary sustainability standards and requirements. They cover measurement and reporting, water and energy use, renewable energy procurement, equipment and system efficiency, greenhouse gas emissions management, adherence to a circular economy approach, and siting and design requirements.

Investors and customers will increasingly use these standards to make investment and purchasing decisions. Legislators and regulators will use them as the basis of mandates governing the sustainability of operations and periodic sustainability reporting. Over the next decade, any operator hoping to thrive in the data center services marketplace will need to meet the requirements of many of these standards.

Download Links: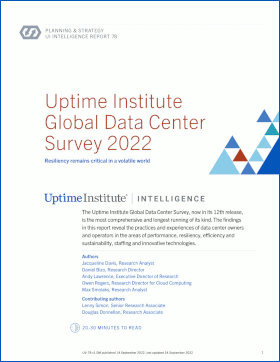 Uptime Institute Global Data Center Survey Results 2022
The Uptime Institute Global Data Center Survey 2022 reveals an industry that is growing, dynamic and increasingly resilient. Spending on data centers and related services is strong, despite persistent staffing shortages, supply chain delays and other obstacles. Creating a more environmentally sustainable footprint is a major and growing focus as operators brace for heightened scrutiny, new regulations and reporting requirements.
Download Links: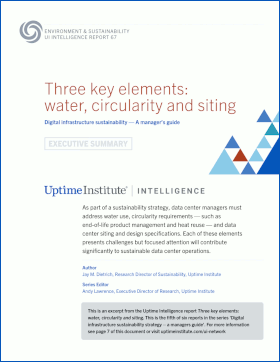 Three Key Sustainability Elements: Water, Circularity and Siting
This report covers the final three data center sustainability elements: water use management; circularity standards; and siting and design factors.

Water management strategies are dictated by the data center cooling system(s) — managers must minimize water use. Circularity considerations include end-of-life product recycling and reuse, the use of recycled materials, and heat recovery. The siting and design of a new data center and / or the selection of a colocation or cloud facility set the boundaries for the sustainability strategy for all the associated IT.

Download Links: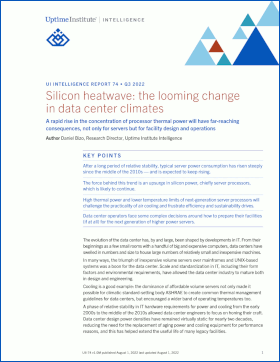 Silicon Heatwave: The Looming Change in Data Center Climates
Data center design power densities have remained virtually static for nearly two decades, reducing the need for the replacement of aging power and cooling equipment for performance reasons, and this has helped extend the useful life of many legacy facilities.
However, this well-established pattern has changed. A technology refresh at the start of the 2020s brought a marked increase in power for the new generation of highly performing and efficient servers that are the foundation of many IT infrastructures.
In this report we explore the factors that drove this change and what the implications and options are for data center designers and operators.
Download Links: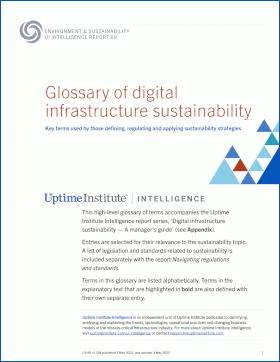 Glossary of Digital Infrastructure Sustainability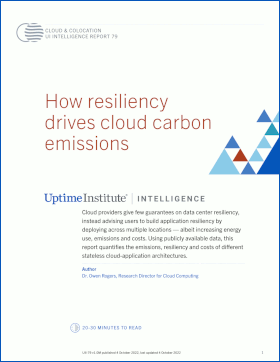 How Resiliency Drives Cloud Carbon Emissions
Distributing workloads across multiple locations helps users achieve resiliency. Users should be aware, however, that greater duplication can mean both higher costs, and greater carbon emissions. Using public emissions and cost data, this report quantifies the carbon footprint of several common architectures used in building resiliency into stateless cloud applications, and determines the level of protection and cost of each.
Download Links: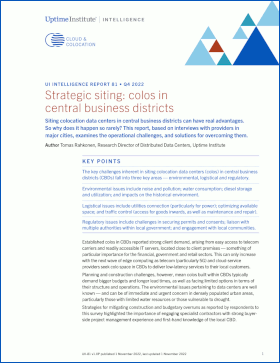 Strategic Siting: Colos in Central Business Districts
Edge and cloud computing, together with increasing demand for interconnection services, make CBD colos attractive to certain clients. The environmental, logistical and regulatory challenges inherent in established CBD locations, however, can prove costly and time consuming for new or expanding data centers. This report, based on interviews with providers in major cities, examines the operational challenges, and solutions for overcoming them.
Download Links: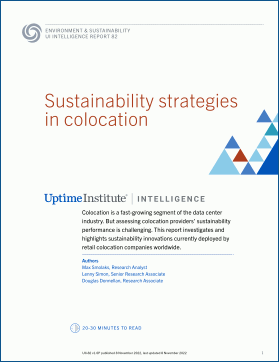 Sustainability Strategies in Colocation
Colocation is a fast-growing segment of the data center industry. But assessing colocation providers' sustainability performance is challenging. This report investigates and highlights sustainability innovations currently deployed by retail colocation companies worldwide.
Download Links:
Join Uptime Institute Membership
These Uptime Institute Intelligence reports are just a small selection of the deep research and real-time market intelligence available to Uptime Institute Members.
Uptime Institute welcomes owners and operators of digital infrastructure to join us as our guests at an upcoming Membership event.
To request guest access, visit the Uptime Institute Membership page on our website and fill out the "Join us as a Guest form" to get started!
---