Accredited Sustainability Advisor Roster
Congratulations to all Accredited Sustainability Advisor graduates.
The following information is intended to facilitate direct contact with data center sustainability professionals who have graduated from the Accredited Sustainability Advisor program.
For additional information on the Uptime Institute's sustainability offerings, visit the resources below: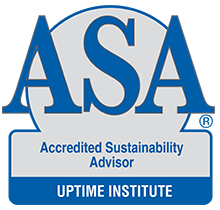 Individual foils are included in roster listing and can be seen by clicking "View Accreditation Foil"
Jump to country section by alphabet:
Chanaka Guruge
Critical Environmental Specialist
NEXTDC
Melbourne, Australia
chanaka.guruge@nextdc.com
View Accreditation Foil
Luan Marcos
Senior Data Center Specialist
Green 4T
São Paulo, Brazil
luanbozzamarcos@gmail.com
View Accreditation Foil
Xiao Wang
Digital Development Specialist
The World Bank
Copenhagen, Denmark
xiaowangdigitalenergy@gmail.com
View Accreditation Foil
Shivakumar Vaidyanathan
Global Offering Manager
Kyndryl
Bangalore, India
shivakumar.vaidyanathan@kyndryl.com
View Accreditation Foil
Evan Barker
Manager Facility Engineering
Digital Realty Trust
Dublin, Ireland
ebarker@digitalrealty.com
View Accreditation Foil
Looking for More Information on Data Center Training from Uptime Institute?
---