Accredited Training from Uptime Institute
Investing in accredited tier training from Uptime Institute helps to increase the knowledge base of your team, improve operational efficiency in your organization and reduce business risk by adhering to best practices in data center design, management and operations.
"I thought the AOS course was very well put together. I really appreciated the process flows and the worksheet templates, and the content was exactly what I needed."
Steve Weed, Senior Consultant/Team Lead
Global pharmaceutical organization

Visit our Global Course Calendar to View and Register for Upcoming Courses
Questions About Training?
Fill out the contact form below and we will follow up with you right away regarding training.
Uptime Institute Training Courses Now Qualify for CPD Credits

Uptime Institute has earned CPD Accreditation through The CPD Standards Office.
CPD Accreditation means taking Uptime Institute Accredited Training Courses qualifies as continuing education credits toward earning and maintaining professional certifications and designations associated with your profession.


Accredited Training Courses from Uptime Institute Include: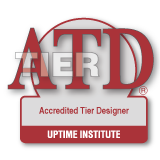 Accredited Tier Designer (ATD)
Targets design professionals focused on Tier-based design & Tier topology best practices.
Best Suited For:
Engineers-of-Record
Design-Build Team Senior Project Managers
Project Owners' Senior Engineering Representative
Licensed Professional Engineers with a design management role
Learn More about Accredited Tier Designer Course >>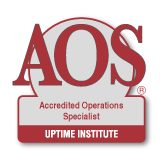 Accredited Operations Specialist (AOS)
Targets facility operations and maintenance professionals focused on operations, staffing and maintenance best practices.
Best Suited For:
Critical facility operators
Professional Operations Managers
Data Center Facility Managers
Learn More about Accredited Operations Specialist Course >>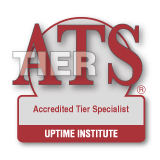 Accredited Tier Specialist (ATS)
Targets the management team directly responsible for data center uptime focused on enhanced understanding of the Tier classification system, facility infrastructure and training and staffing best-practices.
Best Suited For:
Learn More about Accredited Tier Specialist Course >>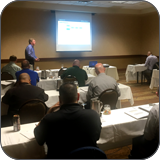 Advanced Seminars
Uptime Institute also offers intensive one-day, in-person courses focusing on in-depth reviews of topics key to the professional growth and development of industry professionals. Advanced Seminars are currently taught on the following topics:
Course AS1 - Advanced Mechanical and Tiers
Course AS2 - Advanced Principles in Critical Facility Management
Course AS3 - Advanced Electrical Solutions and Tiers
Course AS4 - Advanced Practices in DC Cost Management
Learn More about Advanced Seminars >>