Accredited Tier Designer® (ATD), Accredited Tier Specialist® (ATS), Accredited Operations Specialist (AOS) and Advanced Seminar (AS) Programs
Uptime Institute has developed training curricula specifically for data center professionals, aligned to the globally recognized Tier Classification System—the international language of data center functionality and availability. Data center owners consistently specify Tier goals in requirements documents and contracts. Earning an Uptime Institute credential positions you for success at the top echelon of the industry.
These courses are led by senior Uptime Institute faculty, who are experts in the Tier Classification System and its effective application in the field. They have deep domain knowledge of engineering, IT, operations, and data center governance and draw on experience working with leading data center organizations around the world.
Completion of the course curriculum results in professional designations that are recognized and respected throughout the industry. Accredited Tier Designer is a technically focused training for individuals responsible for data center design. Accredited Tier Specialist provides instruction for individuals directly responsible for data center uptime and the professionals that support them. Accredited Operations Specialist provides instruction for individuals who are responsible for building a management program. The Advanced Seminars provide in-depth reviews on topics key to the professional growth and development of industry professionals. The Professional and Expert designations are offered to individuals with ATD, ATS, or AOS Accreditation.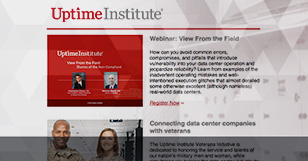 Subscribe to INSIGHTS Newsletter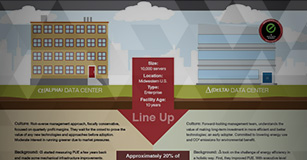 Infographic: A Tale of Two Data Centers
Every data center management choice produces a result. See two contrasting scenarios play out over time: keeping comatose and underutilized servers running, or beginning an audit and decommissioning initiative today. Learn how you can save millions and be a real world success story.