Accredited Data Center Training from Uptime Institute
Uptime Institute's accredited data center training programs are your key to obtaining the essential practical knowledge needed to own and operate today's modern data centers.
This year we will be offering courses in over 30 cities worldwide, providing you a convenient opportunity to join an alumni network of over 3000 graduates around the world and take your data center education to the next level.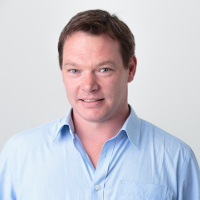 AOS gives us a foundation to build good operational structure and having multiple staff trained on this course will help mitigate risk on site.
Robbie Mcghie, CTO, VIRTUS
This training provided us with the tools to achieving the gold standard for Tier Certification of Operational Sustainability.
Dimitris Kantaros, Director, Data Center Operations, LAMDA HELLIX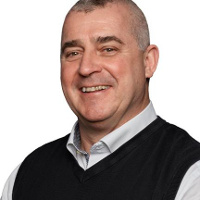 This training allows personnel to get a common understanding of "how to keep the lights on".
Pete O'Sullivan, Operations Director Norway, DigiPlex Group Services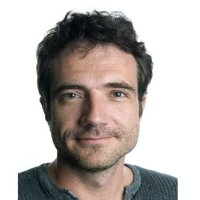 As a consultant, it is important to be up to date with the new Tier regulations and the Advanced Seminar course provided this.
Christian Creemers, Senior Datacenter Project Manager, DC-Q Datacenter Quality
The Advanced Mechanical seminar by Uptime Institute is an end user centric course that enriched my knowledge on Tier III and Tier IV Data Centers.
Mark Keserwany, Practice Manager, Gulf Business Machines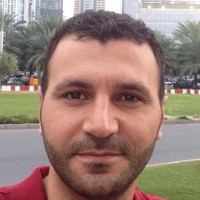 The course gave me a deep understanding of M&O and certifies my abilities, which will lead to more business opportunities for me and the company.
Othman Shihimi, Electrical Engineer, Ederat Group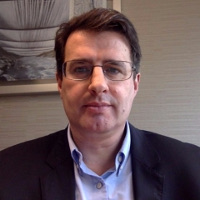 Fantastic facility staff and excellent course content that have allowed me to build on my technical expertise.
Paulo Borges, Datacenter Security Consultant, SEGURTI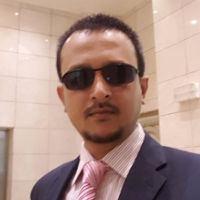 This training allowed me to understand the myths and misconceptions around Tier Certifications. I can now share this knowledge with my colleagues.
Tariq Sagheer, Assistant Manager, Telenor Pakistan
Questions About Training?
Fill out the contact form below and we will follow up with you right away regarding training.
---
Uptime Institute Training Courses Now Qualify for CPD Credits

Uptime Institute has earned CPD Accreditation through The CPD Standards Office.
CPD Accreditation means taking Uptime Institute Accredited Training Courses qualifies as continuing education credits toward earning and maintaining professional certifications and designations associated with your profession.


---
Accredited Data Center Training Courses from Uptime Institute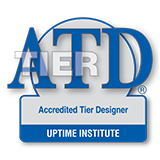 Accredited Tier Designer (ATD)
Targets design professionals focused on Tier-based design & Tier topology best practices.
Best Suited For:
Engineers-of-Record
Design-Build Team Senior Project Managers
Project Owners' Senior Engineering Representative
Licensed Professional Engineers with a design management role
Learn More about Accredited Tier Designer Course >>
---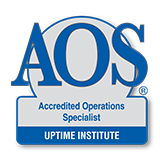 Accredited Operations Specialist (AOS)
Targets facility operations and maintenance professionals focused on operations, staffing and maintenance best practices.
Best Suited For:
Critical facility operators
Professional Operations Managers
Data Center Facility Managers
Learn More about Accredited Operations Specialist Course >>
---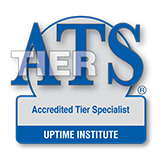 Accredited Tier Specialist (ATS)
Targets the management team directly responsible for data center uptime focused on enhanced understanding of the Tier classification system, facility infrastructure and training and staffing best-practices.
Best Suited For:
Learn More about Accredited Tier Specialist Course >>
---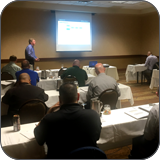 Advanced Seminars
Uptime Institute also offers intensive one-day, in-person courses focusing on in-depth reviews of topics key to the professional growth and development of industry professionals. Advanced Seminars are currently taught on the following topics:
Course AS1 - Advanced Mechanical and Tiers
Course AS2 - Advanced Principles in Critical Facility Management
Course AS3 - Advanced Electrical Solutions and Tiers
Course AS4 - Advanced Practices in DC Cost Management
Learn More about Advanced Seminars >>
---