For those making strategic decisions that will drive revenue for their business.

Your business depends on reliable infrastructure, and it's your job to keep operations and networks on-line to maintain revenue, while balancing cost and performance considerations. In an ever changing technology landscape, you need an adviser who understands availability like no other. Uptime Institute establishes three essential elements to a successful and sustainable IT effort: Facilities, IT, and Staff. Uptime Institute has proven, global competencies in each of these components, but uniquely offers the capability to establish lasting connective tissue to achieve communication and collaboration between these three. And, ensure that senior decision makers are informed and confident in the solution.
FORCSS™
Mission Critical Projects
Tier Standard: Topology
Tier Standard: Operational Sustainability
Holistic Approach to Energy Efficiency
Symposium
Symposium Executive Track

To drive investment decisions, understand your risk, optimize systems, or develop a plan for the future, Uptime Institute can help you achieve your critical business mission. Contact your regional representative today or email us with questions.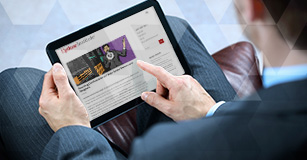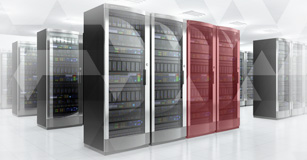 Comatose Servers Are Costing You Money
The Savings Calculator lets you input data specific to your environment to get a quick approximation of the results you can expect by decommissioning your comatose servers.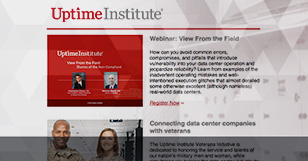 Subscribe to INSIGHTS Newsletter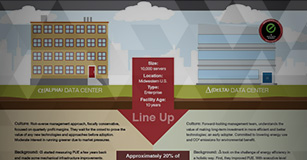 Infographic: A Tale of Two Data Centers
Every data center management choice produces a result. See two contrasting scenarios play out over time: keeping comatose and underutilized servers running, or beginning an audit and decommissioning initiative today. Learn how you can save millions and be a real world success story.