Five Data Center Predictions for 2023
---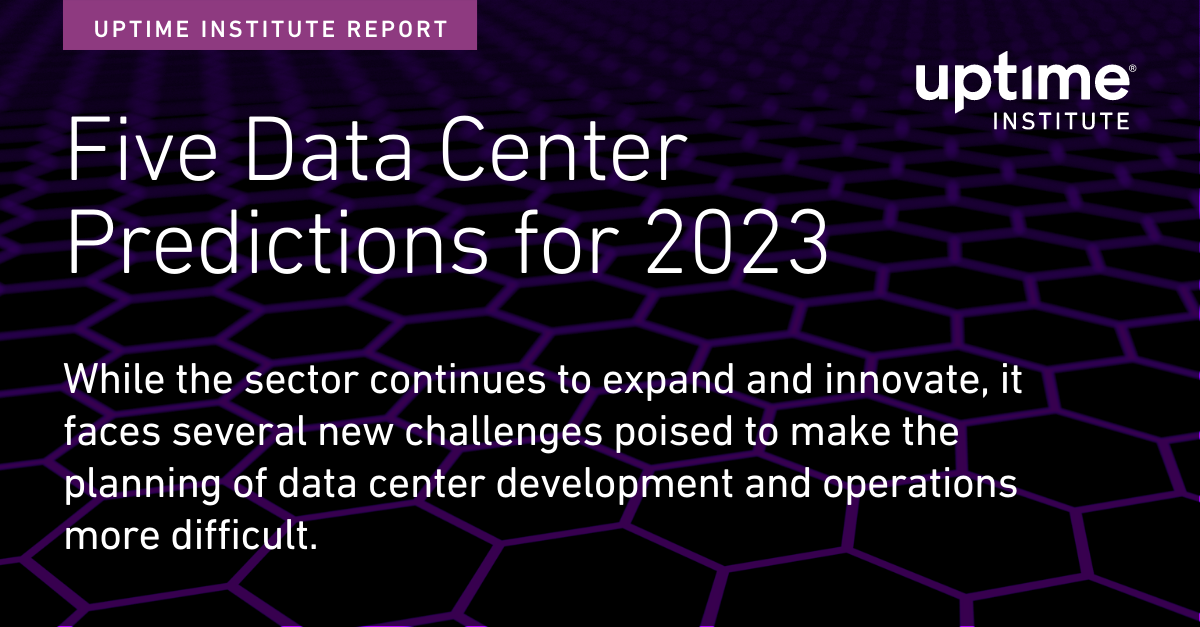 In this report, Uptime Institute Intelligence looks beyond some of the more obvious trends of 2023 — that the sector continues to expand and innovate while facing stricter regulatory requirements — and identifies some challenging issues.
These issues range from technological to geopolitical, but what they have in common is they all make the planning of data center development and operations more difficult.
Report Authors:
Andy Lawrence, Executive Director of Research
Daniel Bizo, Research Director
Owen Rogers, Research Director, Cloud
Jacqueline Davis, Research Analyst
Max Smolaks, Research Analyst
Lenny Simon, Senior Research Associate
Douglas Donnellan, Senior Research Associate
Looking for the webinar?
This report is also available in webinar format. Watch the Webinar
Download the Report
Fill out the form below to download the report.
MORE ABOUT UPTIME INSTITUTE MEMBERSHIP
This report is just one of a number of resources available to Uptime Institute Members.
Uptime Institute Membership provides a platform for continuous education and professional development across your team through a mix of virtual and in-person events, exclusive research, briefings with our Uptime Institute Intelligence organization and a rich community of your peers to share learnings and best practices across the industry, on a global basis.
LEARN MORE ABOUT MEMBERSHIP
---