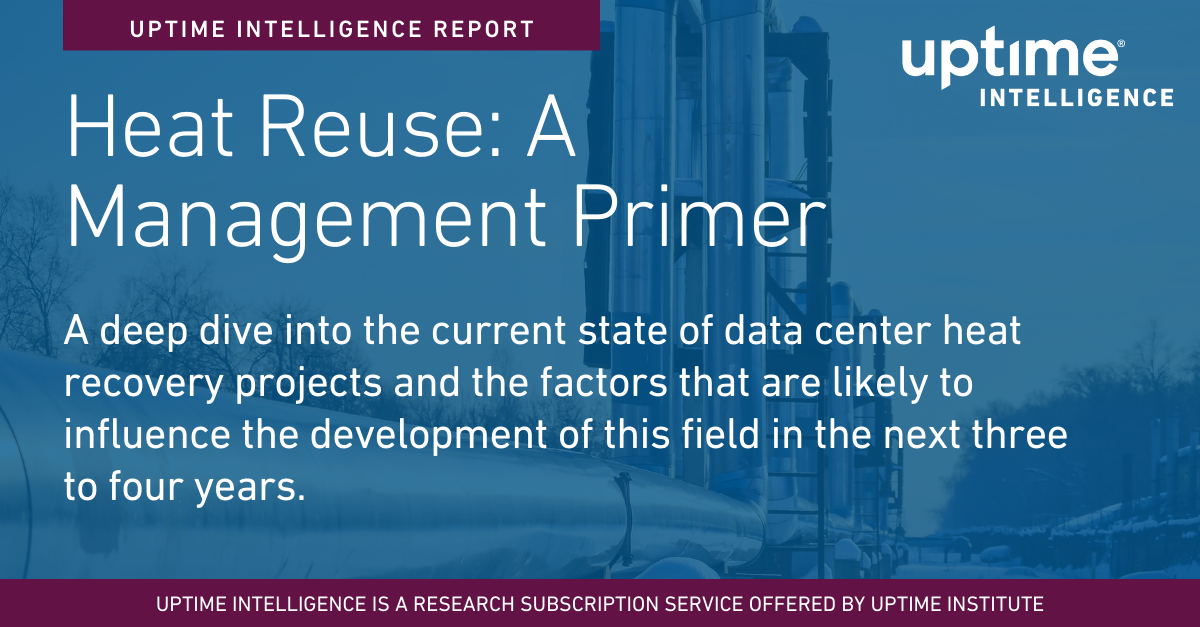 Almost all the energy consumed by data centers is converted into heat, which is typically rejected into the environment. Technologies that enable data center operators to capture and recycle this "waste heat" are well understood but rarely used. This report investigates the current state of data center heat recovery projects and looks at the factors that are likely to influence the development of this field in the next three to four years.
Key Insights:
A cold climate and widespread use of district heating networks have made Northern Europe the global leader in waste heat recovery, with nearly 60 documented projects across hyperscale, enterprise, colocation, high-performance computing (HPC) and edge facilities.


The EU's Energy Efficiency Directive (EED) recast will require member states to ensure that data centers with a total energy consumption of 1 megawatt (MW) and above utilize waste heat recovery, or show that such recovery is technically or economically unfeasible.


Quantifying the commercial value of waste heat is difficult: both the heat output of the data center and the price of heat delivered to the customer are variable, with demand often driven by the season.


Advances in district heating networks, growth in IT equipment density and greater adoption of liquid cooling will improve the viability of data center waste heat recapture projects.
Report Authors:
Max Smolaks, Research Analyst
Download the Report
Fill out the form below to download the report.
MORE ABOUT UPTIME INTELLIGENCE
Uptime Intelligence is the leading source of research, insight and data driven analysis focused on digital infrastructure.



This report is just one example of over 300 reports and resources available to Uptime Intelligence customers.
If you would like to access the full library of reports and resources, you can request a free 4-week evaluation of Uptime Intelligence using the link below.
REQUEST EVALUATION